Cover crops are plants grown to improve your garden's soil.
Dive into low-cost, low-work methods of improving your soil using the resources below.
---
Homegrown Humus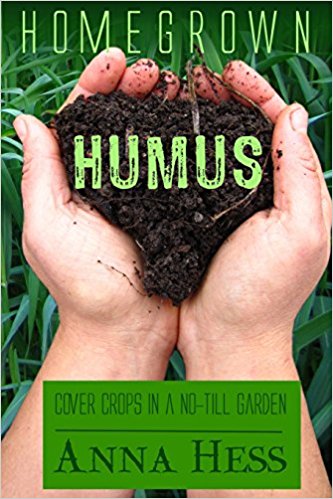 Homegrown humus is easy with cover crops!
Cover crops are a simple, cheap way to boost your soil's organic matter, to fight weeds, to prevent erosion, to attract pollinators, and to keep the ecosystem in balance. Unfortunately, most information on growing cover crops is written for people who plow their soil every year and are willing to spray herbicides. You can get all of the same benefits in a no-till garden, though, if you're clever.
Homegrown Humus details five no-till winners in depth — buckwheat, sweet potatoes, oilseed radishes, rye, and oats. Profiles of other species suggest gardening conditions when you might want to try out sunflowers, annual ryegrass, barley, Austrian winter peas, crimson clover, cowpeas, or sunn hemp as well.
Meanwhile, the book delves into finding cover-crop seeds, planting cover crops in a no-till garden, and easily killing cover crops without tilling or herbicide use. Understanding the C:N ratio of cover crops helps determine how long to wait between killing cover crops and planting vegetables, as well as how to maximize the amount of humus you're adding to your soil.
Cover crops are an advanced gardening technique bound to increase your vegetable yields, but are simple enough for beginners. Give your garden a treat — grow some buckwheat!
This second edition is updated with three new chapters and contains a total of 54 photos. 102 pages. Available in ebook and paperback at all major retailers.
---
Soil-First Gardening Course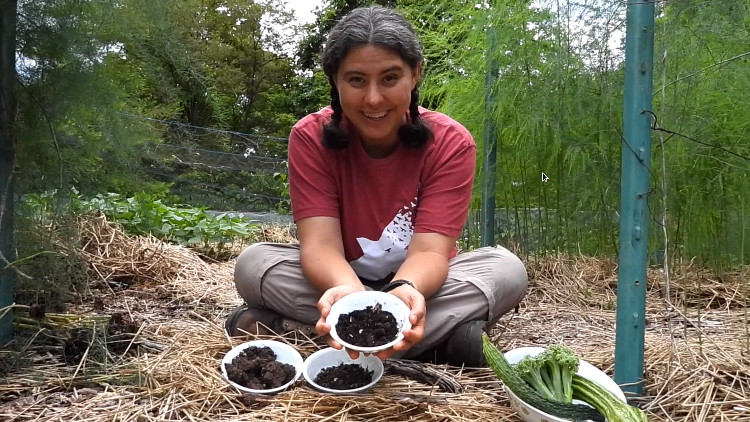 Enjoy 30 minutes of video showcasing the easiest ways to use cover crops to build soil, attract pollinators, lower weeding pressure, plus another hour covering compost, no-till gardening, biochar, and hugelkultur.
Both raw beginners and gardeners who already boast a green thumb will benefit from this course's focus on hands-on techniques used to boost the quality of your soil on the small scale.
Each video tells the how as well as the why to help you follow along easily at home. In addition, printable fact sheets can come with you into the garden as a quick reminder of each step.
1.5 hours. Available on Udemy.
---