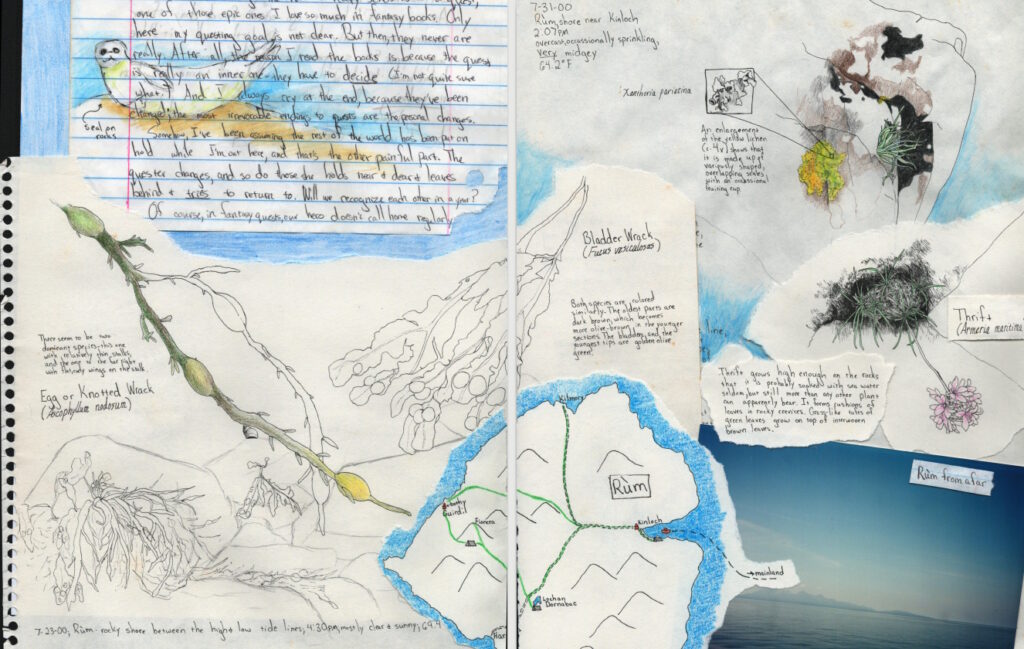 Adventure from your armchair.
Twenty years ago, I set off on the greatest journey of my youthful life. Twelve months sketching nature on three continents…next to no contact with folks back home. No wonder my strongest memory of that year is loneliness so profound I sometimes cried myself to sleep within the thin walls of my tent.
Fast forward ahead to April 2020 when eco-adventures had become a normal facet of my life. I was itching to explore new habitats, yet a pandemic made hopping in the car and camping an hour from home a dicey proposition.
Instead of taking a boots-on-the-ground vacation, I spread my twenty-year-old sketchbooks, journals, and photo albums across the floor. Tearing out and discarding angst, I layered moments of beauty three pages deep.
I hope you enjoy your own armchair adventure through the result. Stay safe as we weather this global storm together!
Volume 1 covers my travels through England and Scotland in 32 densely illustrated pages.
Buy on Amazon or Barnes & Noble, or request a copy at your local library!
"This will be one of the easiest 5-star ratings I've ever given. The journal style of the book presents the reader with a unique glimpse into the author's year-long journey around Europe. Beautiful drawings and snippets from her letters home draw the reader into her adventure. I'm definitely looking forward to the next volume. This book would make a beautiful gift to anyone who loves travel or nature." — Turtle Dove