The heart of a healthy garden lies in its soil. Check out the resources below to turn run-of-the-mill dirt into black gold.
---
The Ultimate Guide to Soil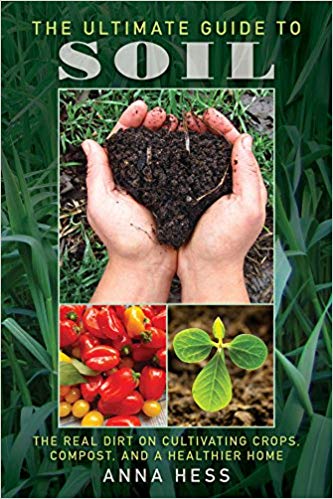 Grow twice the fruits and vegetables in half the space on the farm, in the backyard, or in your window!
Have you noticed the extraordinary flavors and yields emanating from even a small garden when the soil is just right? If you've ever been envious of your neighbor's dirt or just curious about homesteading, then The Ultimate Guide to Soil is perfect for you.
The book begins with a personality test for your soil, then uses that information to plan a course of action for revitalizing poor soil and turning good dirt into great earth. Next, you'll learn to start and maintain a no-till garden, to balance nutrients with remineralization, and to boost organic matter with easy cover crops.
Don't forget the encyclopedic overview of organic soil amendments at the end. Old standbys like manures and mulches are explained in depth along with less common additions such as bokashi compost and castings from worms and black soldier fly larvae. Learn when hugelkultur, biochar, paper, and cardboard do and don't match your garden needs, then read about when and how to safely use urine and humanure around edible plantings.
With an emphasis on simple techniques suitable for the backyard gardener, The Ultimate Guide to Soil gives you the real dirt on good soil. Maybe next year your neighbor will be envious of you!
This ebook includes the complete text of Personality Tests for Your Soil, Small-Scale No-Till Gardening Basics, Balancing Soil Nutrients and Acidity, and Soil Amendments for the Organic Garden.
296 pages. Available in ebook and paperback at all major retailers. Or download the quarter of this book that covers Small-Scale No-till Gardening for FREE when you sign up for our email list.
---
Soil-First Gardening Course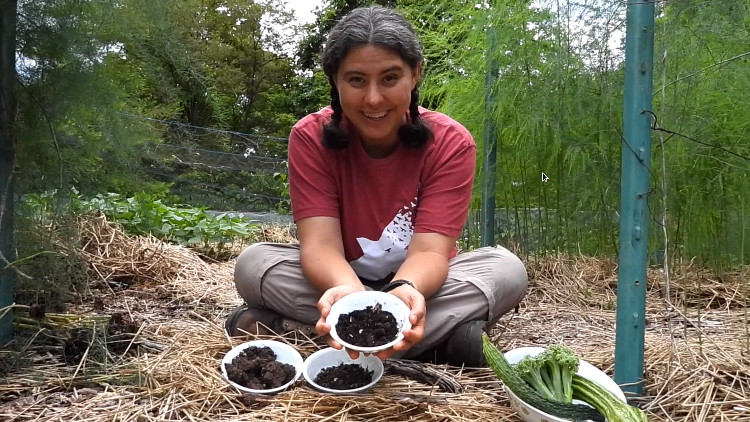 Both raw beginners and gardeners who already boast a green thumb will benefit from this course's focus on hands-on techniques used to boost the quality of your soil on the small scale. Contents include:
Compost – why and how to buy or make and use the very best, including compost worms and black soldier flies
No-till organic gardening – keep the fertility cycling in your soil with chemical-free, no-till techniques likes solarization and kill mulches
Biochar – learn when charcoal boosts your soil and when it's a fairy tale as well as how to turn waste wood ashes into biochar
Hugelkultur – use rotting wood for long-term soil improvement to please fungally-associated plants
Cover crops – grow easy ground covers that build soil, attract pollinators, lower weeding pressure, and much more
Each video tells the how as well as the why to help you follow along easily at home. In addition, printable fact sheets can come with you into the garden as a quick reminder of each step.
1 hour. Available on Udemy.
---