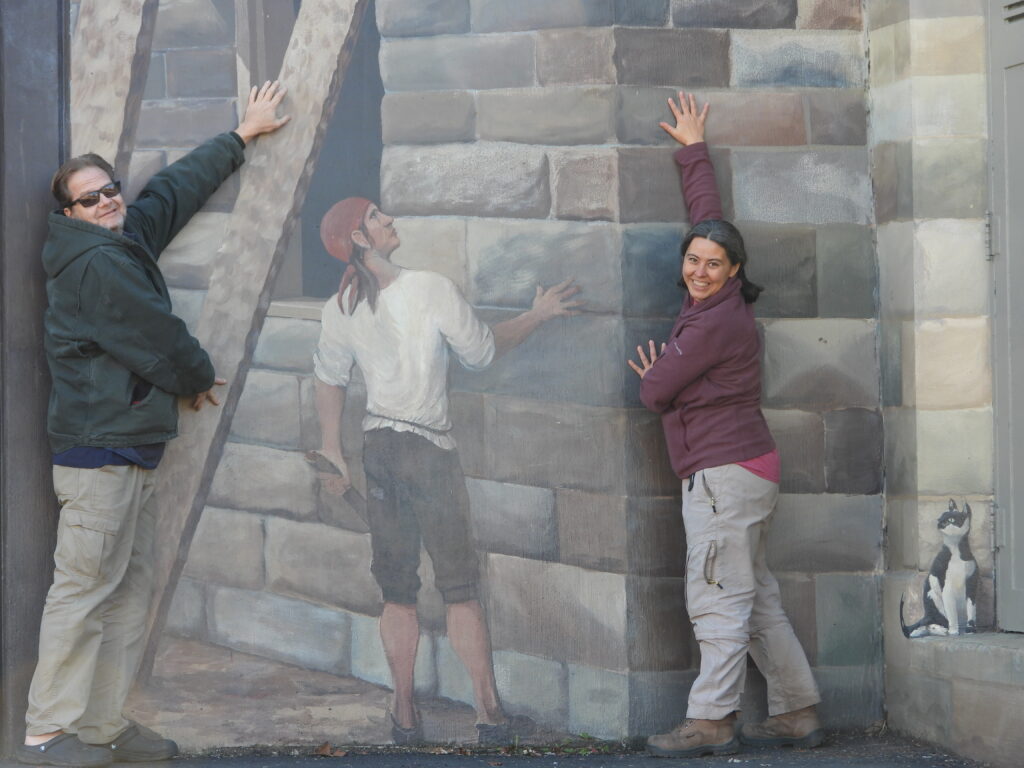 Okay, so I know I promised you a farm tour video this week. How about next week?
Instead, here's a bit of our journey through time for the solstice. Building a stone house in the early 1800s with unnamed guy and cat Woodrow…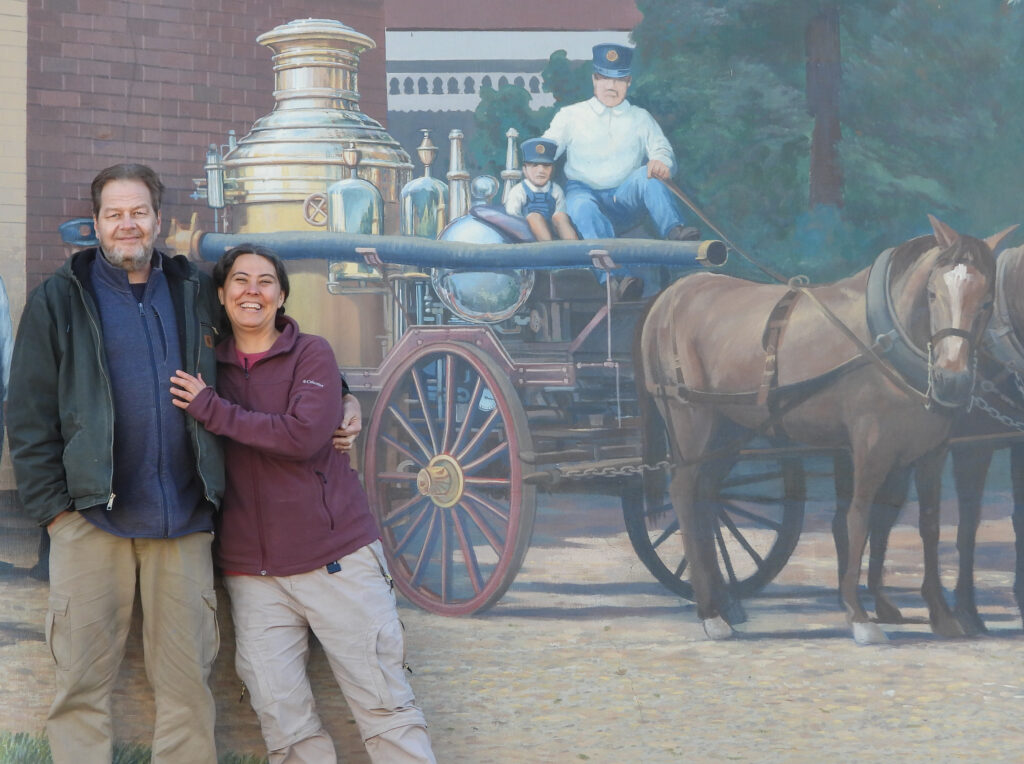 Hanging out with the 1905 fire department. (Glad we didn't drop by earlier since volunteers to the 1820 fire department were first required to purchase their own leather bucket.)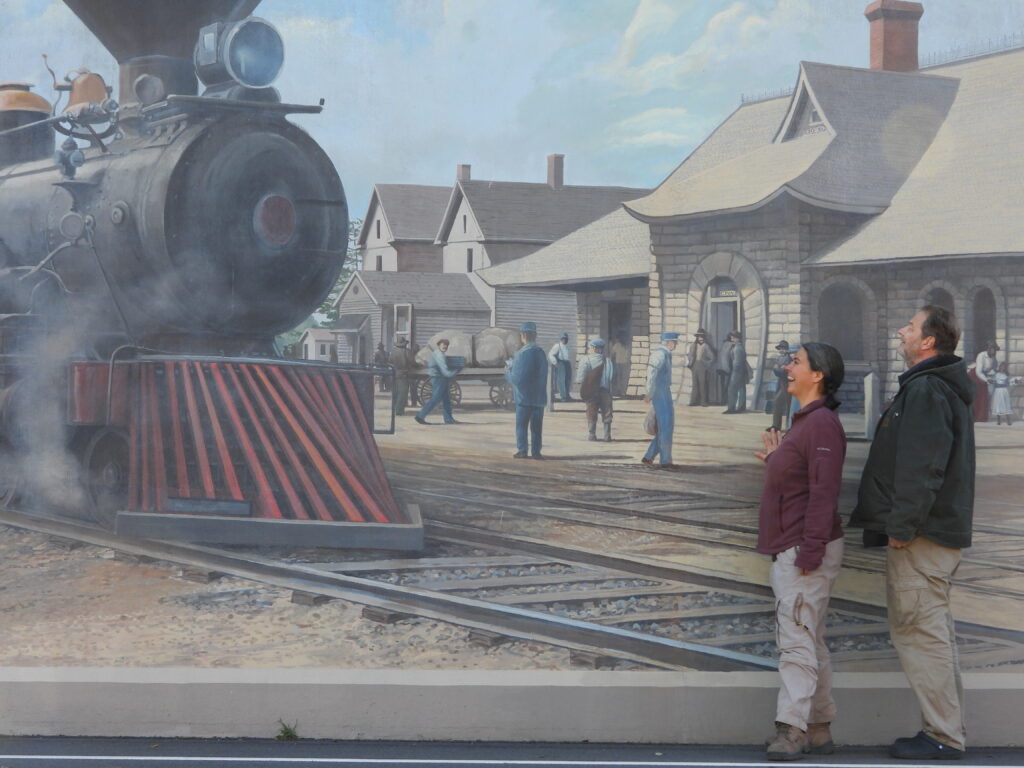 Then we were wowed by a wood-burning locomotive from the same era.
Yes, we did sneak away to enjoy the Portsmouth Floodwall Murals. Definitely worth a visit if you're ever in southern Ohio.
Happy holidays!