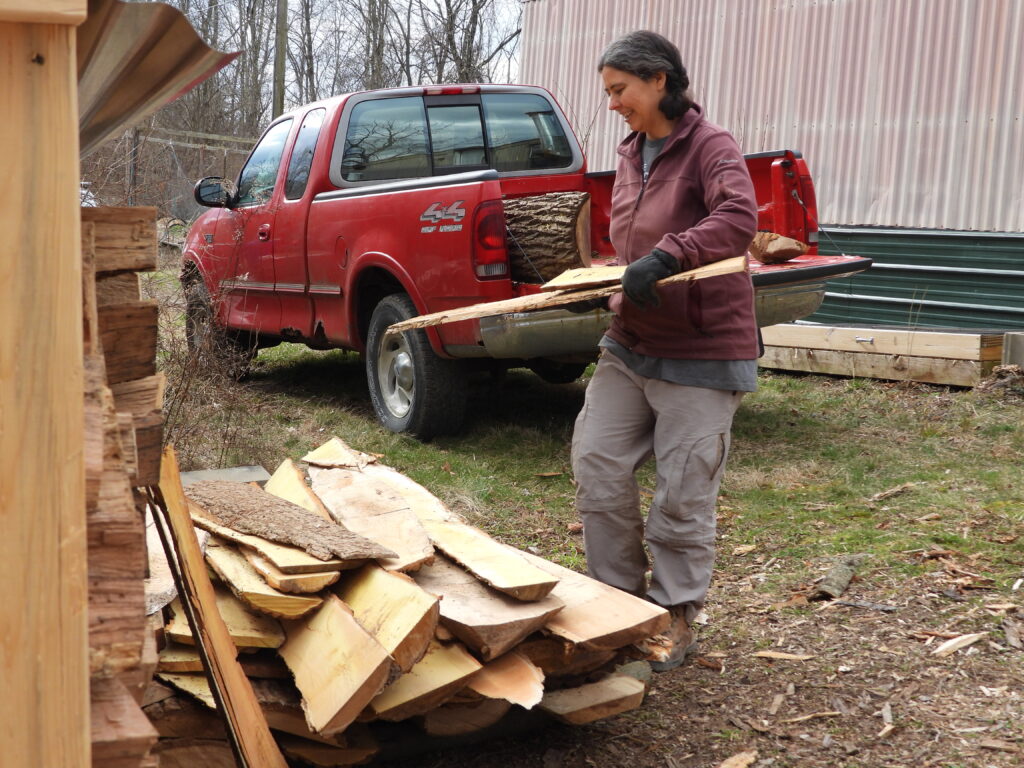 One of our neighbors has a sawmill and he's been making his own boards for his first chicken coop.
We offered him money for this truckload of firewood but he was more interested in getting rid of these end slabs that didn't quite make a proper board.
I like to cut the pieces to fit our stove and hack up the thinner pieces for kindling.