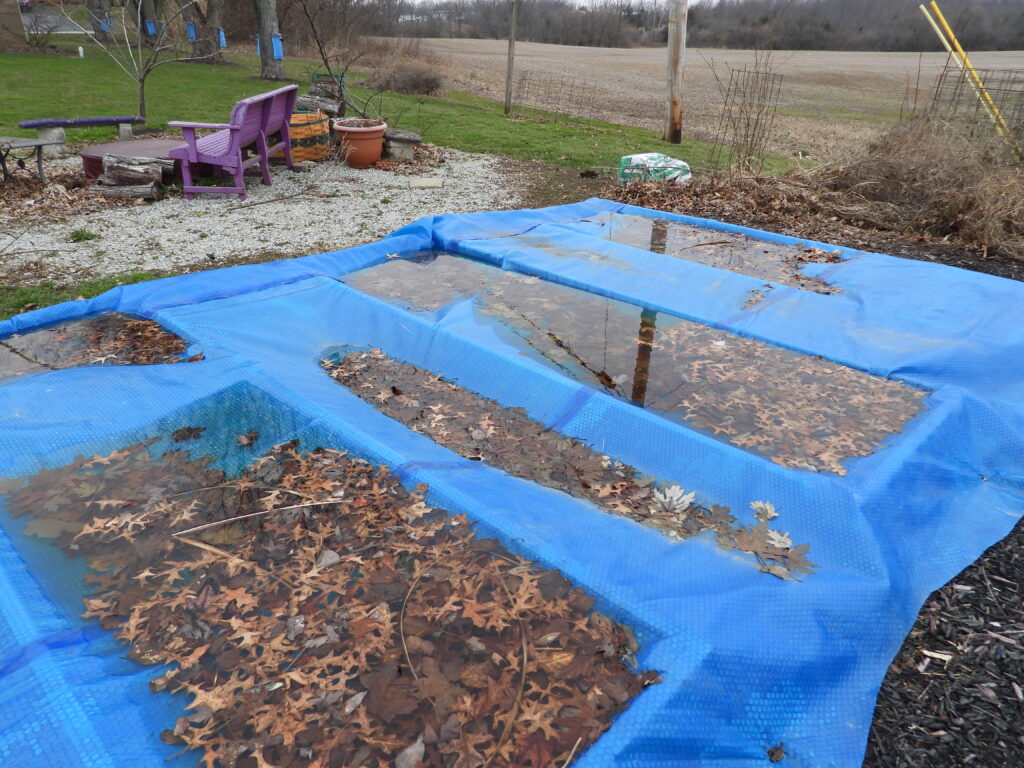 If you have a solar pool cover lying around unused, it might be worth using to preheat your garden soil. We had the pleasure of seeing one in action this past weekend…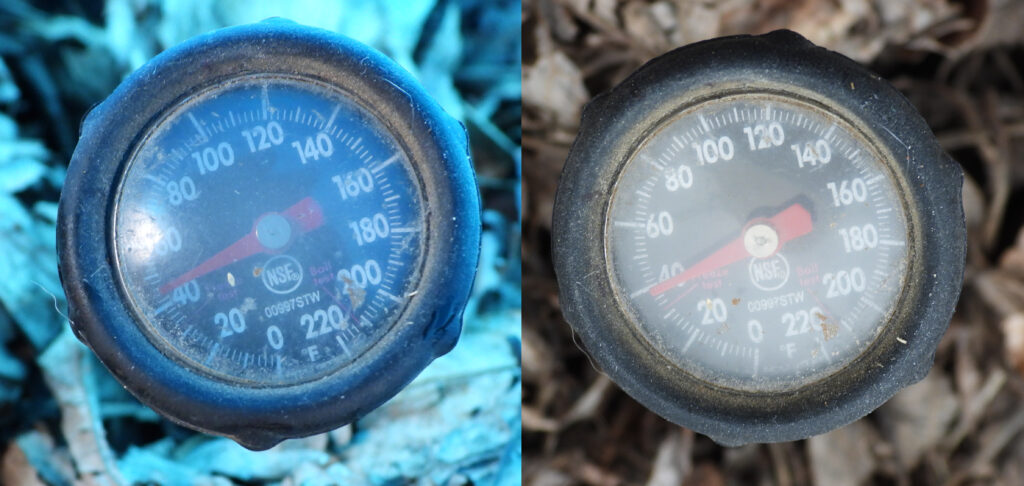 …and were impressed by the results. Under the pool cover, soil was 43 degrees on an overcast day. Outside, the soil in an otherwise-identical raised bed was 39 degrees.
Is that enough extra warmth to start your spring crops now? I've always tried to jump the gun using the absolutely minimum germination temperatures. Based on that, the soil under the pool cover is warm enough for most spring crops.
However, I generally get very spotty germination when I plant so early. No wonder since, I learned this week, peas planted at 42 degrees will take 36 days to germinate!
We've gotten into starting unconventional seedlings inside as a result, but more on that in a later post. For now, that old truism about planting peas on Valentine's Day — we won't.