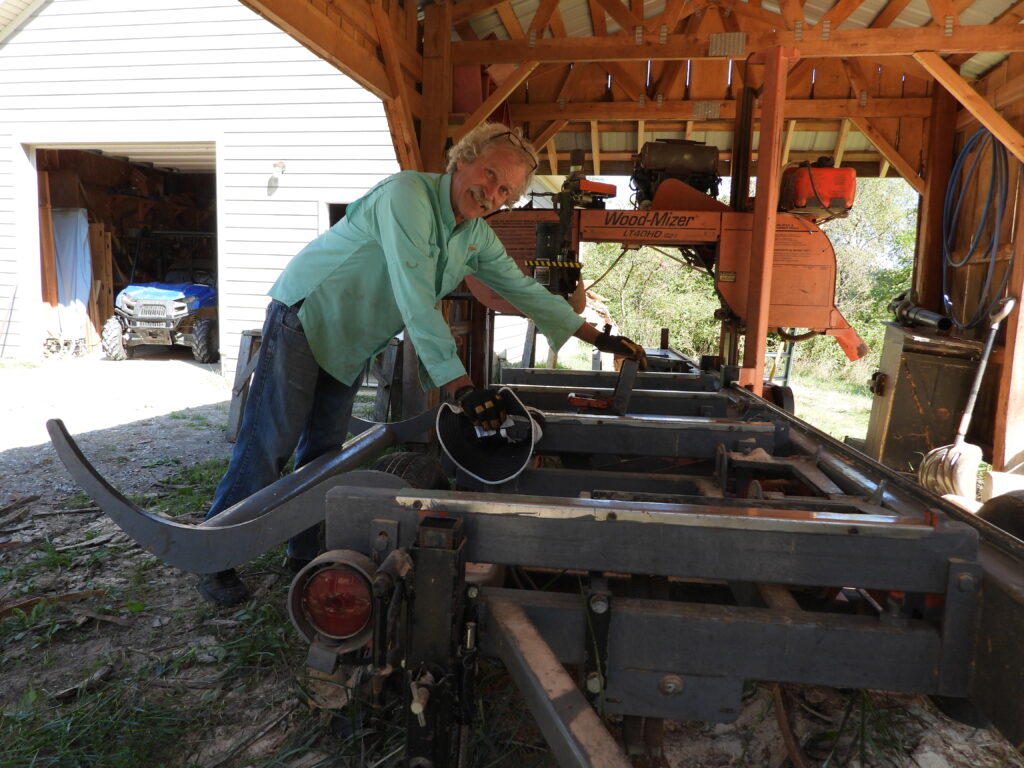 When Mark and I went to pick up more waste slabs of lumber for firewood, I talked our neighbor into letting me pick his brain about what it's like to own a homestead-scale sawmill. I figured several of you might dream of setting up your own operation, so here are his top tips:
Don't expect to make a profit.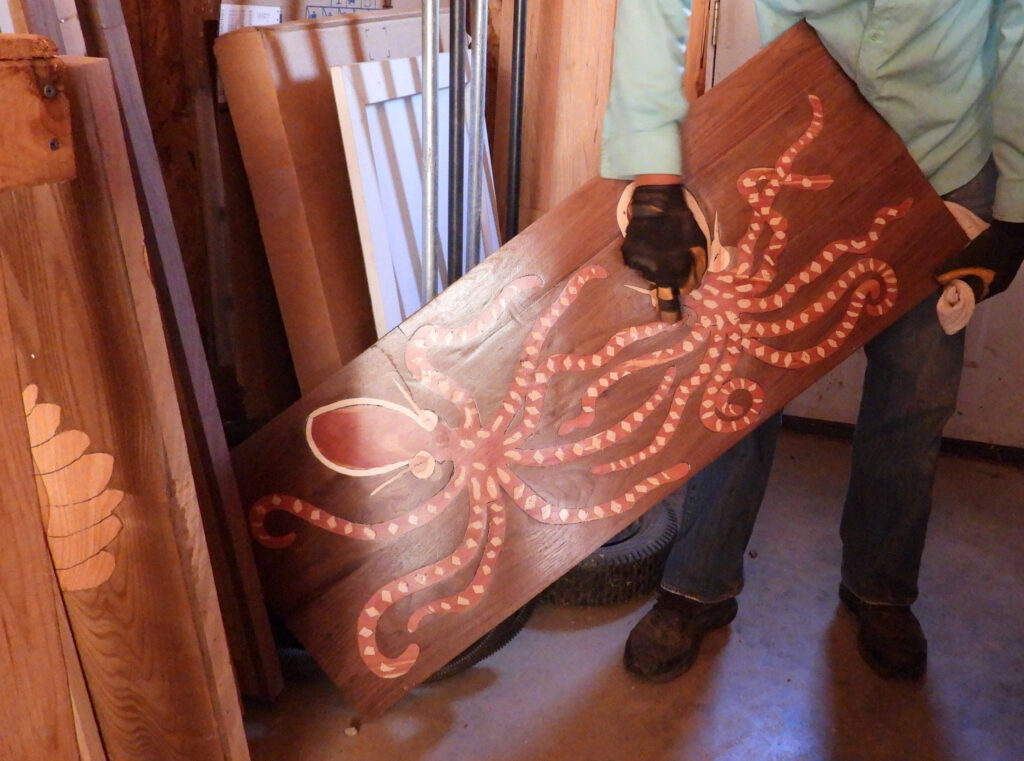 Richard admitted that he started out trying to pay back the cost of the sawmill selling beautiful wood products. However, he soon decided the sawmill was better as a hobby rather than a business.
The biggest benefit he finds to sawing his own lumber is being able to save live edges and be an artist in a way you can't when working with industrial wood. It's also a plus that the sawmill allowed him to build most of the required infrastructure. Speaking of which…
You'll always need more space under roof.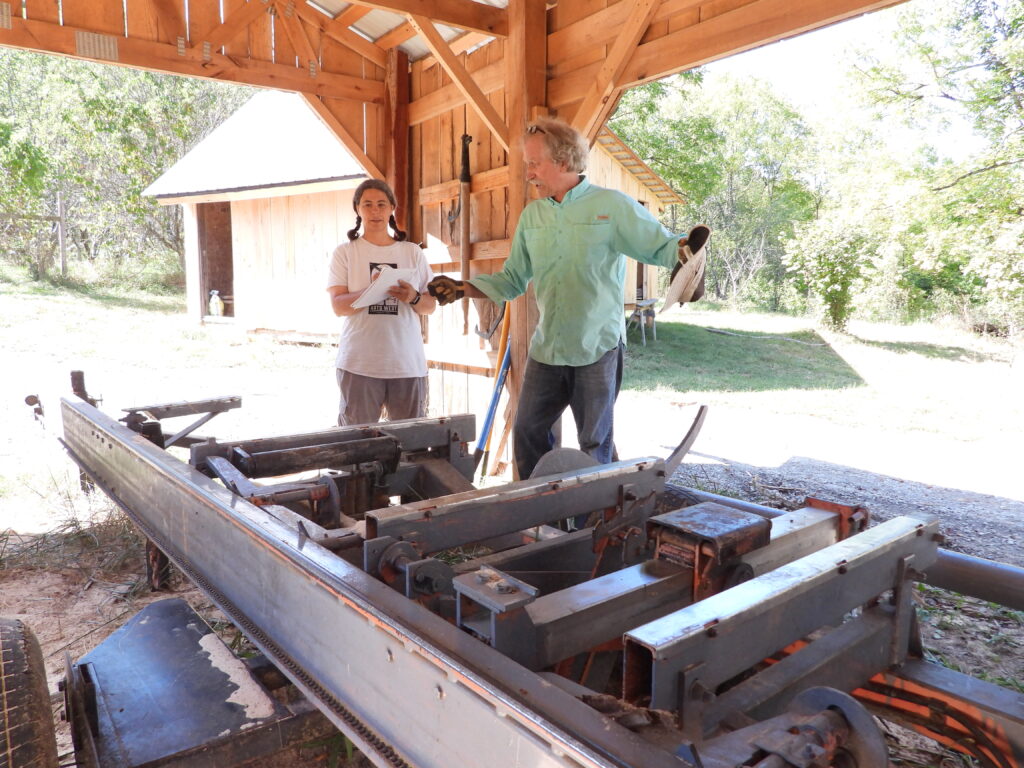 The sawmill itself, of course, requires a shed.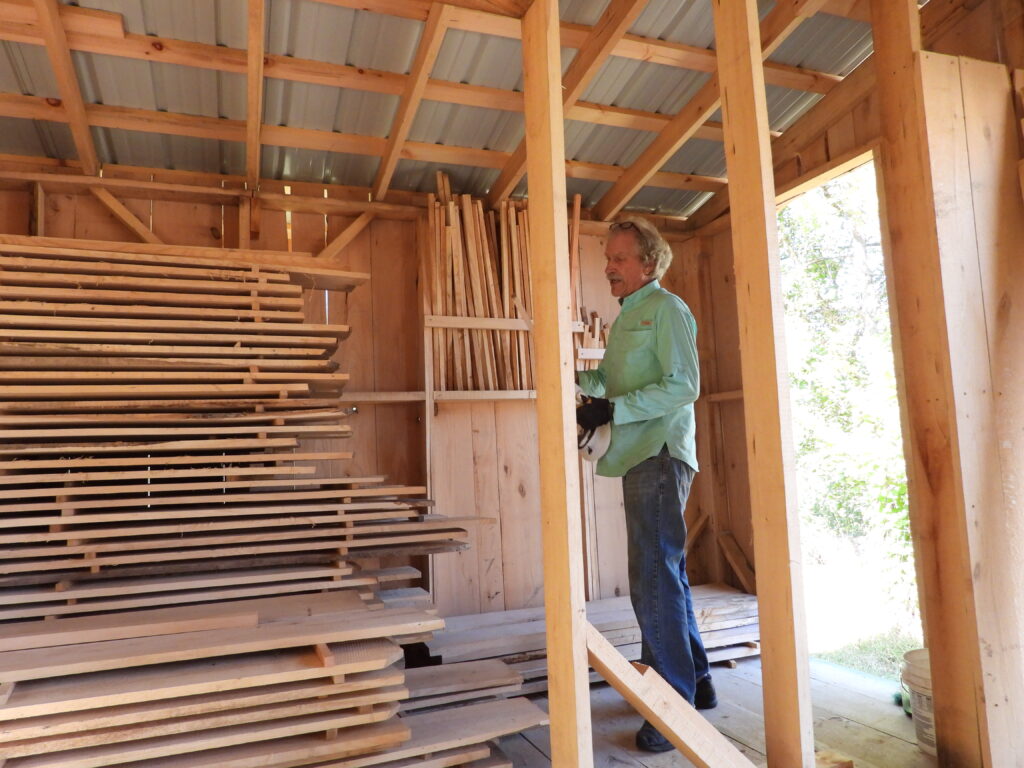 Then there are the boards, which need to be stacked in a drying building for a year per inch of thickness. (Be sure to plan the length of this shed around the length of the boards you intend to mill if you're going for peak efficiency.)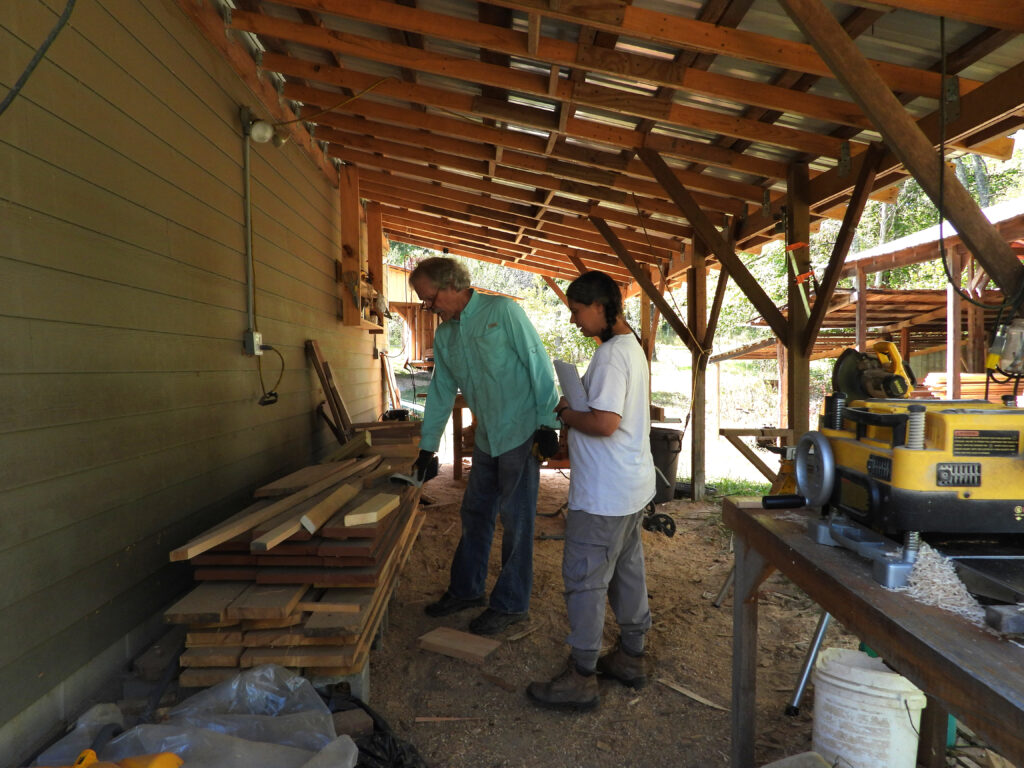 Next up, there's the planing area, which Richard prefers to keep in the open air but still under roof to prevent dealing with massive amounts of sawdust inside.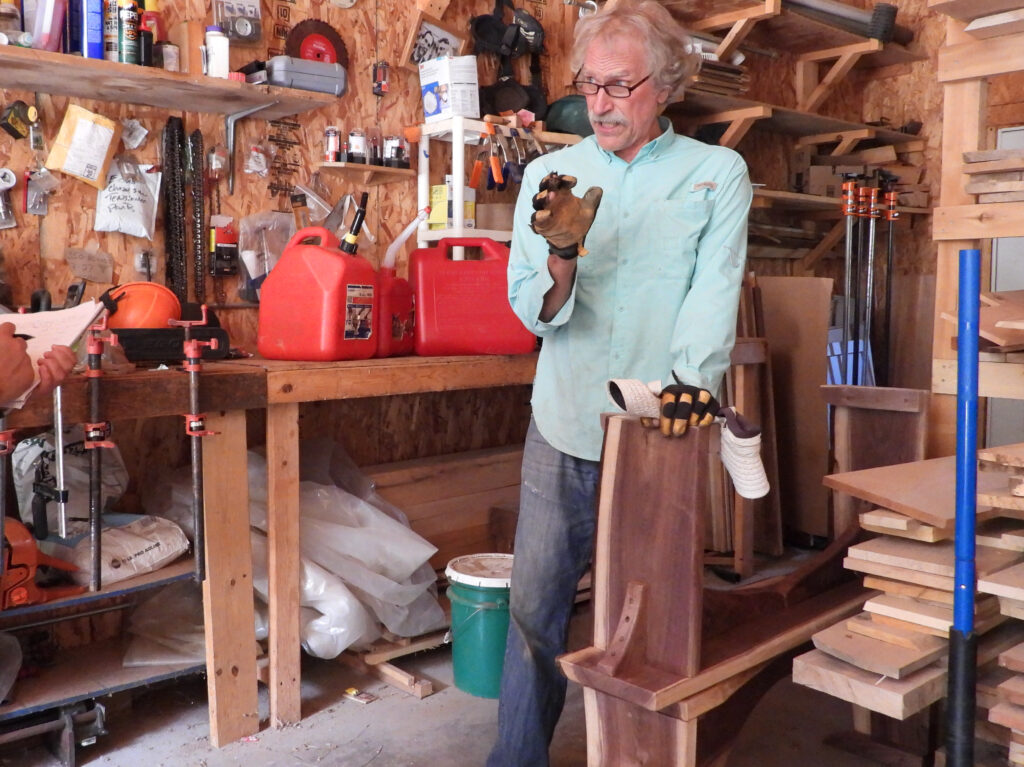 Finally, he has a workshop where he turns homemade boards into stunning works of art. He's also been known to utilize the local makerspace when he doesn't have all of the tools he needs at home.
Plan uses for the waste products.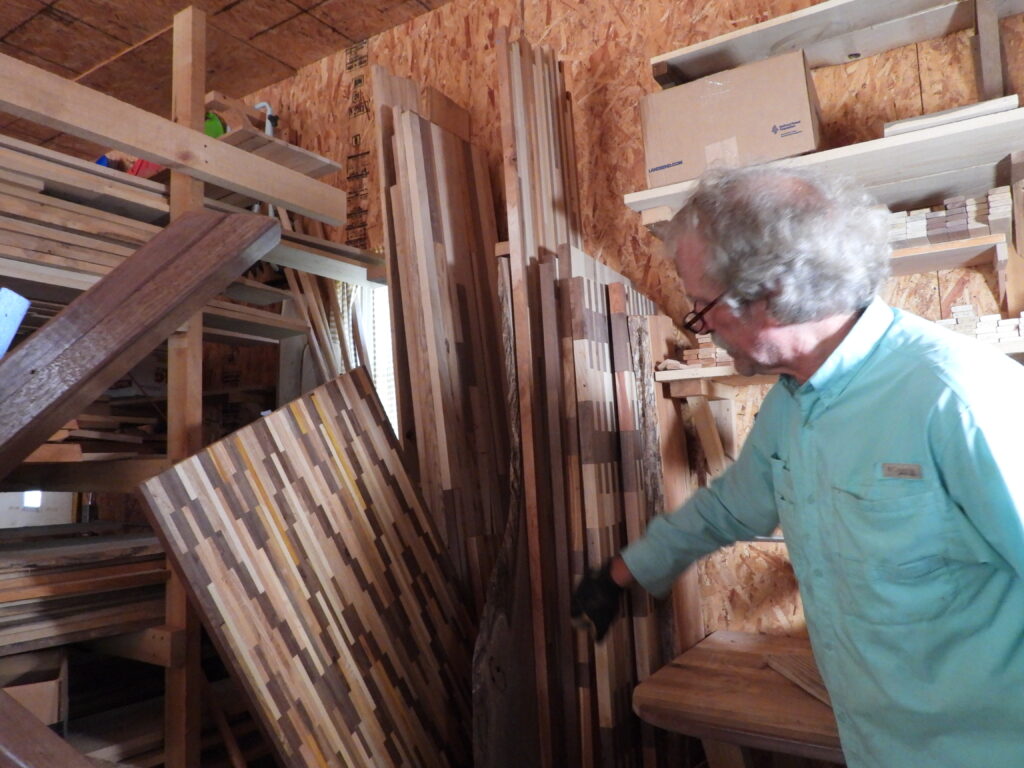 Richard told me that most new sawmill owners probably get started thinking of the beautiful things they can create. But it's also essential to plan for the inevitable waste products.
In addition to the slabs he gives to us for firewood, Richard turns his massive pile of wood shavings into top-notch mulch in the garden. Next, he uses small pieces of wood to create cutting boards and butcher blocks, arranging different colors and patterns to create works of art.
In the end, there's actually not as much waste as you'd think when you try to use every part of the log.
Find a way to entice your spouse with the output.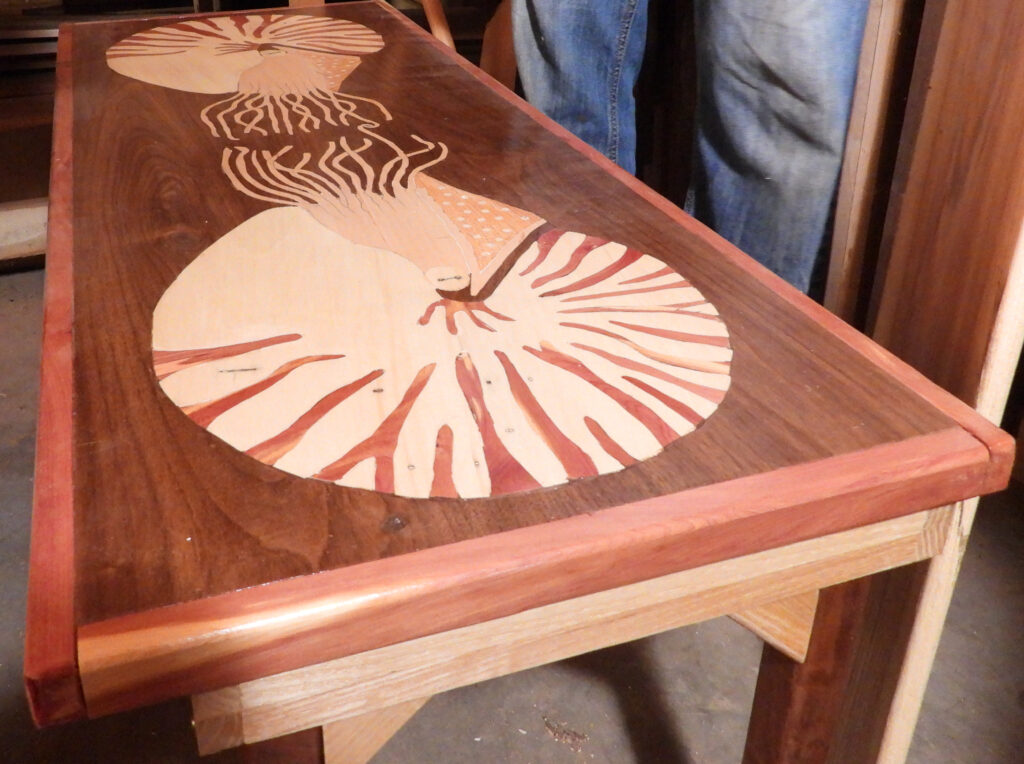 Finally, Richard mentioned that owning a sawmill can be an expensive, noisy, space-consuming hobby, so it's essential to get the whole team on board. He won his wife over by using the wood to create beautiful interior furnishings, by donating finished products to be auctioned off for a cause they both believe in, and by creating lots of gifts that build connections with family and friends.