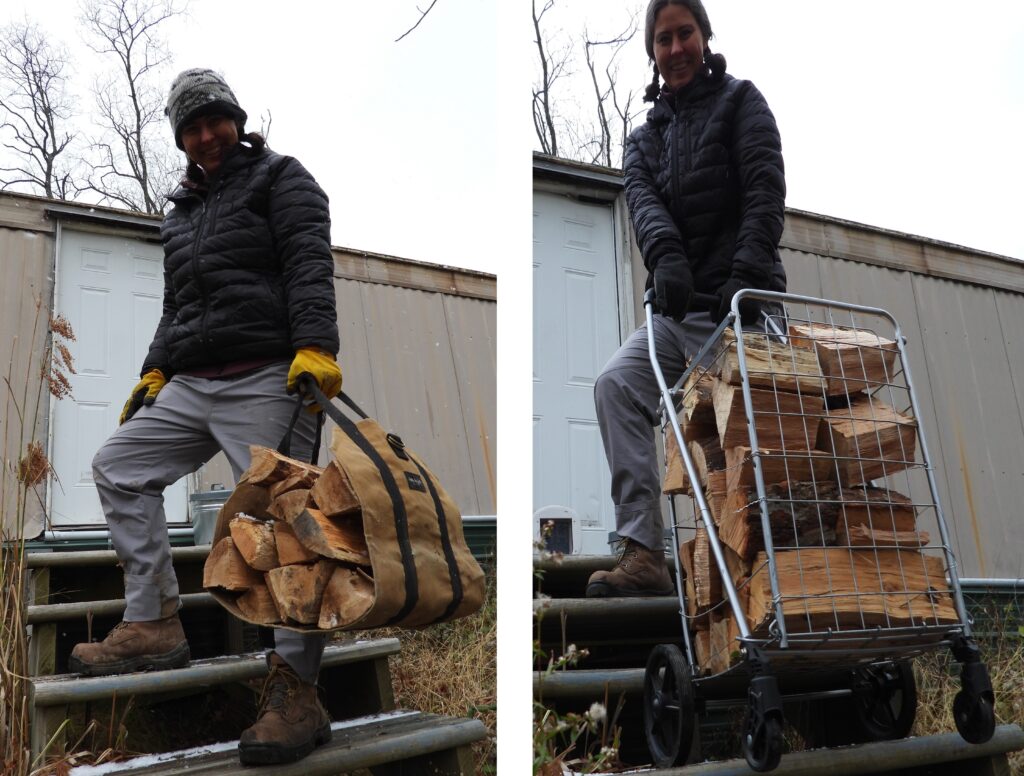 We upgraded from a firewood tote carrier to this Wellmax shopping cart with wheels last year.
Now we can carry twice the amount with less effort.
The side spokes mostly popped out but weaving some steel wire or thin rope is an easy way to fix it.
Once inside it provides a tidy way of storing the wood.
Anna lifts from the top while I push from the bottom to make it even easier and safer.