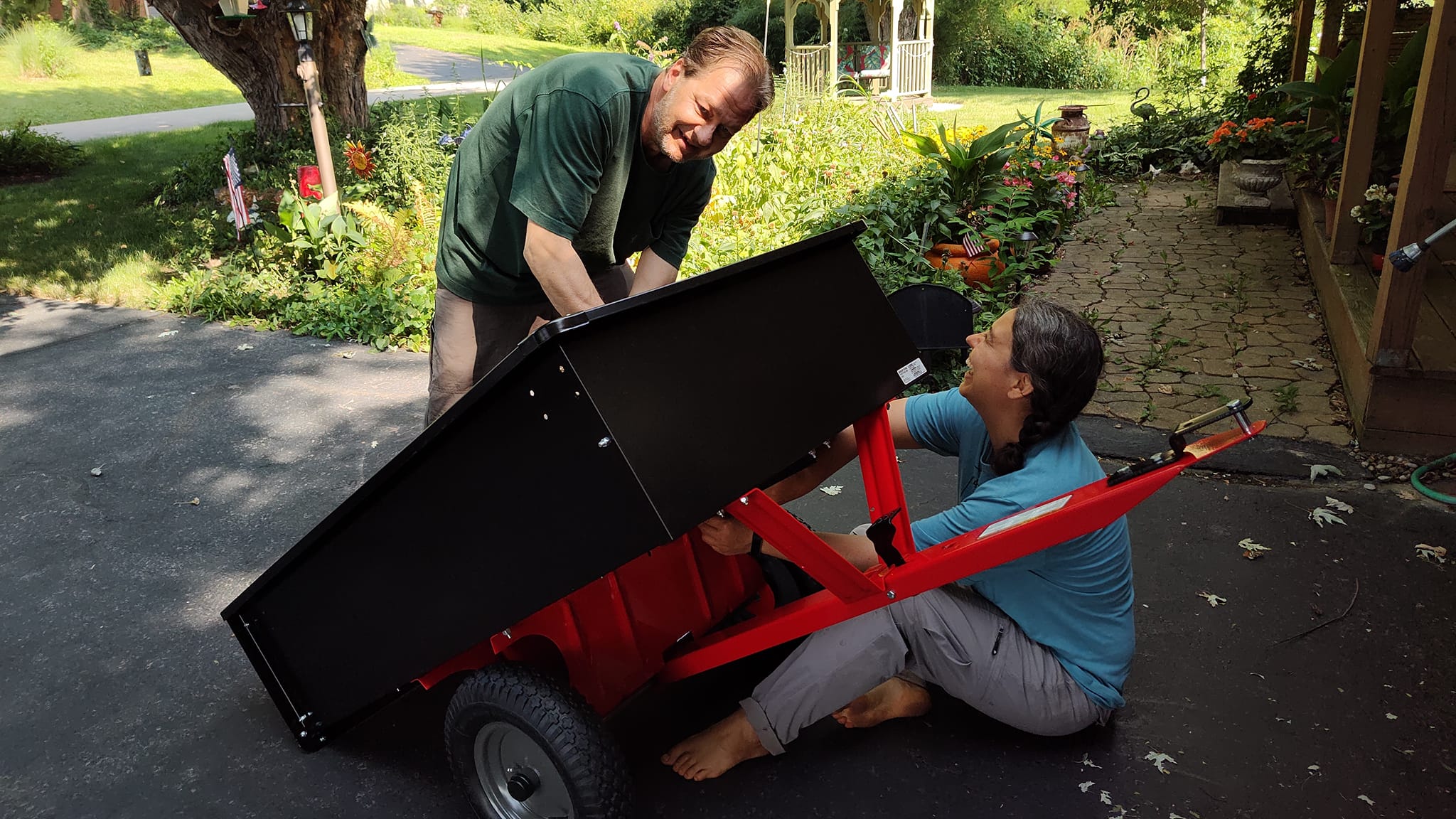 Anna and I assembled a Craftsman steel dump cart while visiting my Mom recently.
The book says it takes 45 minutes to put together but we needed nearly 2 hours.
It's a solid cart that can handle 750 pounds. Lowes sells it for 350 but Menards has a Yardworks version that is a little over 200.