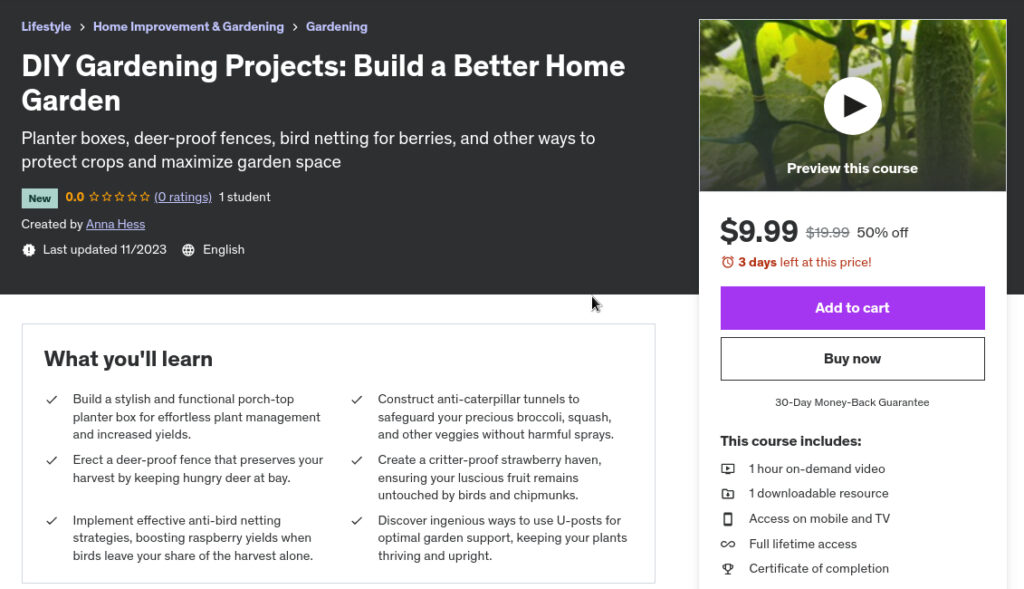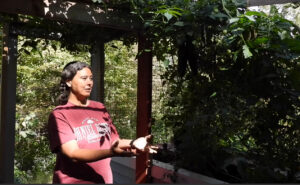 As long-time readers are aware, Mark's a big believer in building your way out of repetitive or unpleasant homesteading tasks. So I get to enjoy his amazing caterpillar tunnels, porch-top planter boxes, anti-chipmunk strawberry beds, anti-bird raspberry area, and deer-proof garden fence.
Now, after a year of making me talk in front of a camera then plunking Mark down in front of editing software, you can enjoy a deep dive into each of those projects. For another day or two, you can even nab your copy at 50% off!
This is our second video course and I hope it comes across as tighter, more informative, and more entertaining than the first one. (It certainly felt that way to me, but maybe I'm just getting over my annoyance at seeing myself in moving pictures.)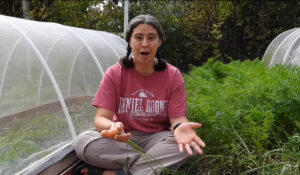 As a bonus, Udemy courses come with a lifetime subscription to updates. For example, folks in our Soil-First Gardening Course paid up front for an hour-long course just like this one, then got a bonus half hour of cover-crop information a few months later totally free even though the course increased in price by $10 at the same time.
Which is a long way of saying — I hope you'll grab a copy now while DIY Gardening Projects is brand new and the cheapest it will ever be!  if you really want to make our day, please consider leaving a review after you watch. Reviews not only help strangers decide to take a chance on our courses, they also give us ideas of what to add and how to do better next time.
Happy learning!