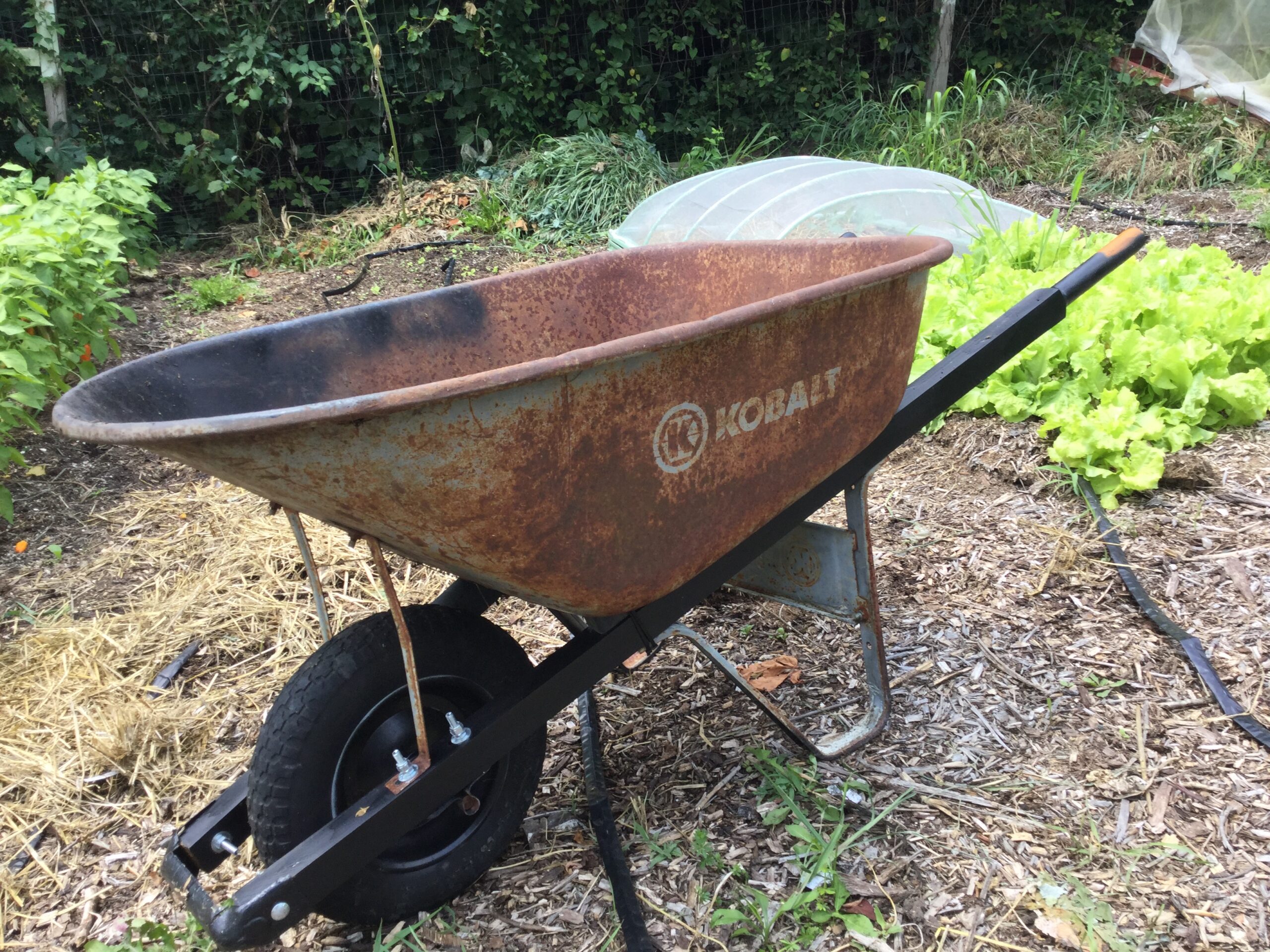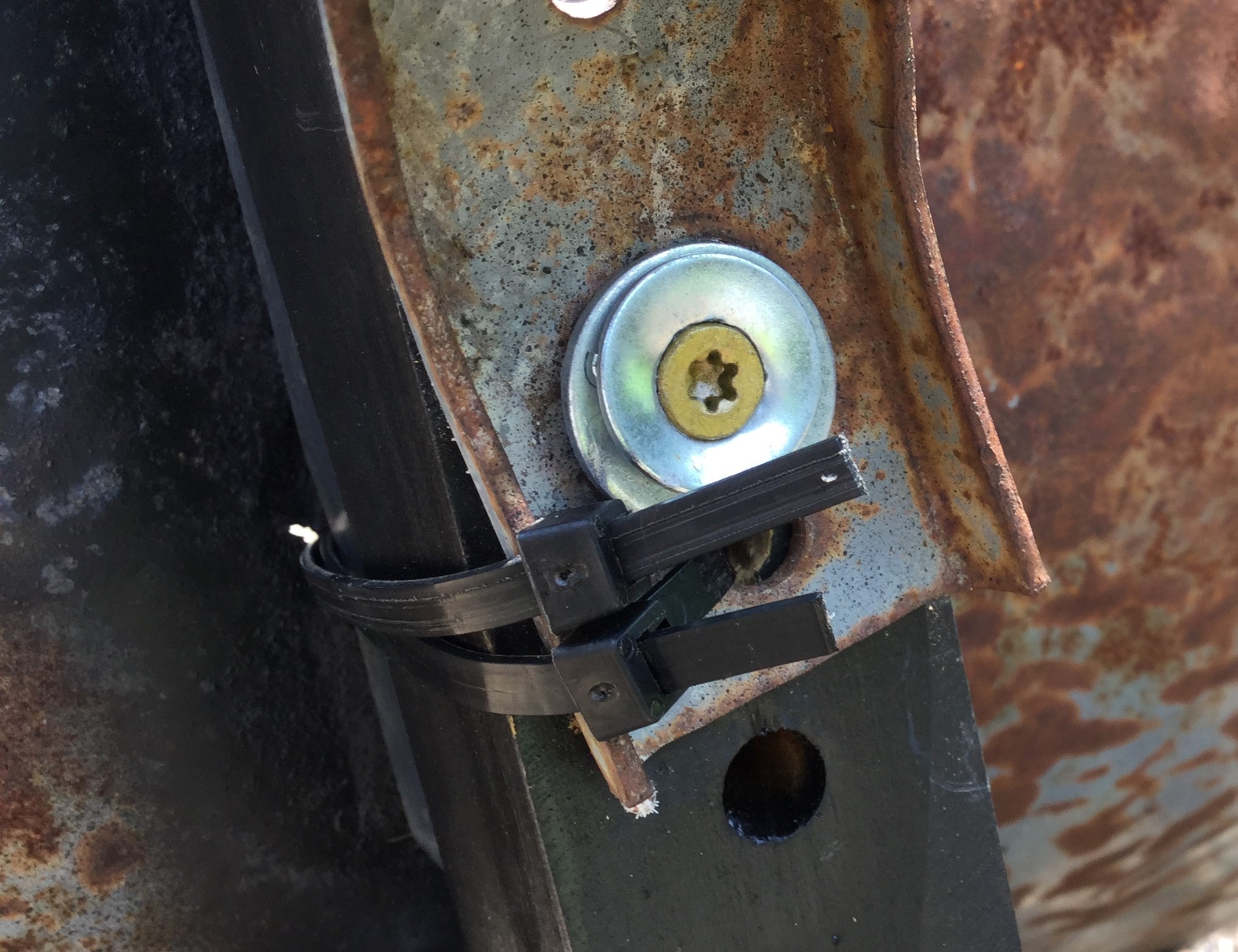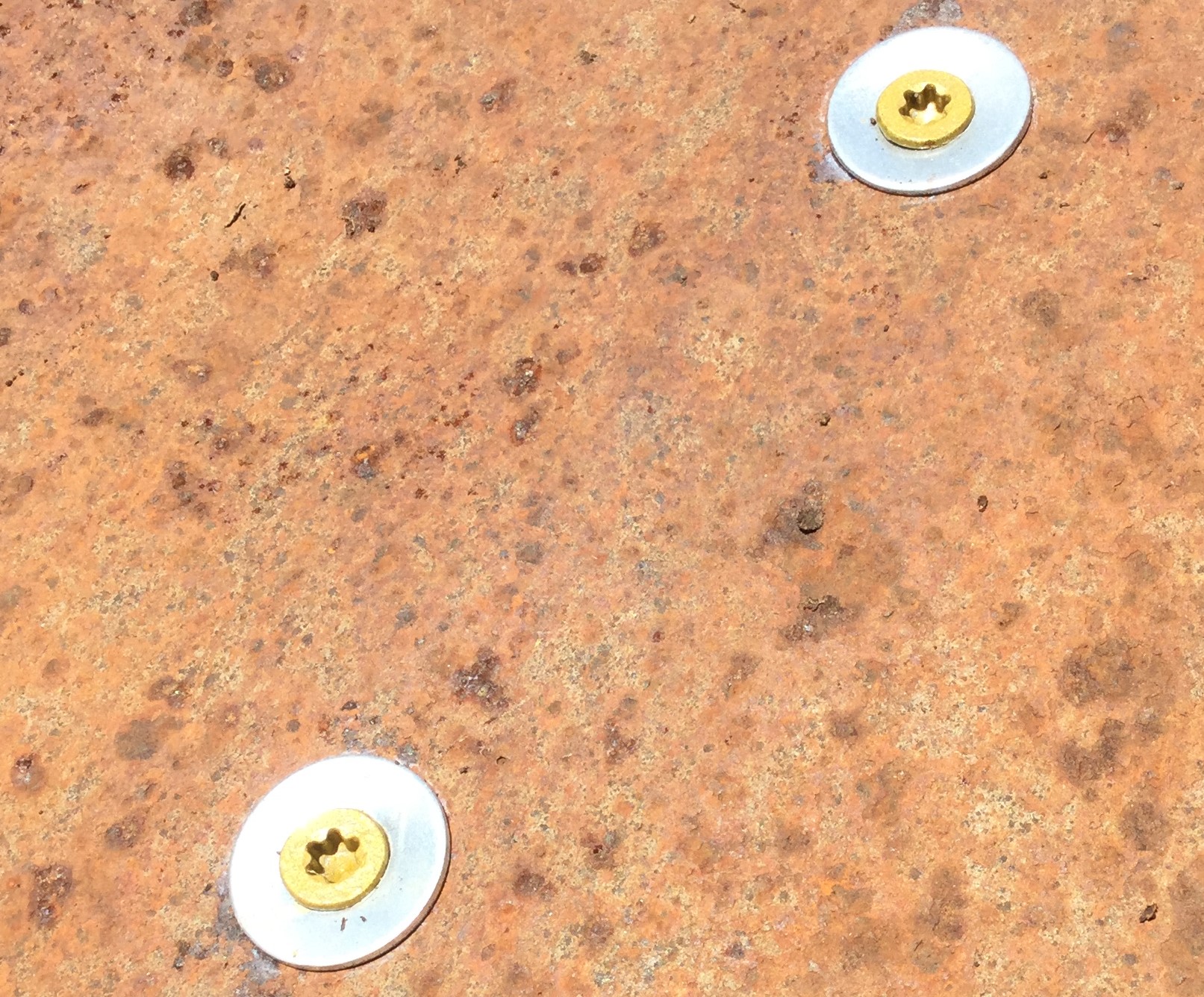 Some of the problems with restoring a wheelbarrow is the damage around bolt holes which prevents the round headed bolts from biting in so you can tighten them.
An exterior screw with a washer isn't exactly flat but it seemed better than a traditional nut and fastened in nicely with the wood of the handles.
Zip ties helped me hold it all together without needing a second hand while I tightened everything down.