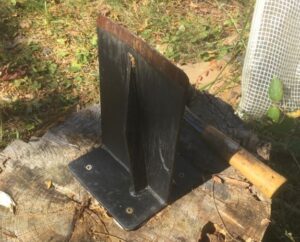 We've had this new kindling splitter for a year now and it has really paid for itself in time saved.

Making a bucket of kindling this way takes about 10 minutes and feels super safe.

I'm a little embarrassed that it took me this long to get hip to using a hammer and splitter to make better kindling faster and so much safer.