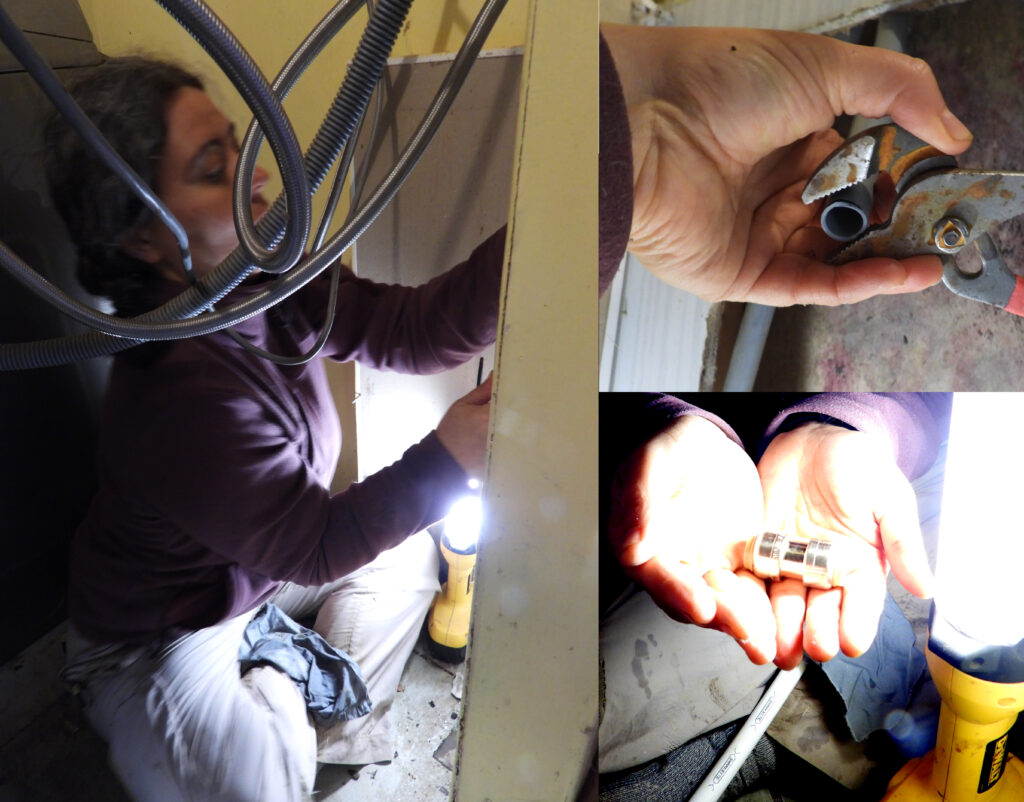 We got a good deal on our current trailer in part because the pipes had been allowed to freeze over the winter. Our first round of plumbing repairs seems to have held up great, but a new leak popped up behind the washing machine recently.
I love small spaces and Mark hates small spaces, but he's the DIY pro while I'm a rank amateur. So he figured it was worth splurging on two SharkBite connectors to turn the project into child's play.
This child didn't push the new pipe into the top of the bottom connector hard enough the first time, so I got a big spray of water in my face. But a little more elbow grease did the job and, in the end, I was very proud of my accomplishment.