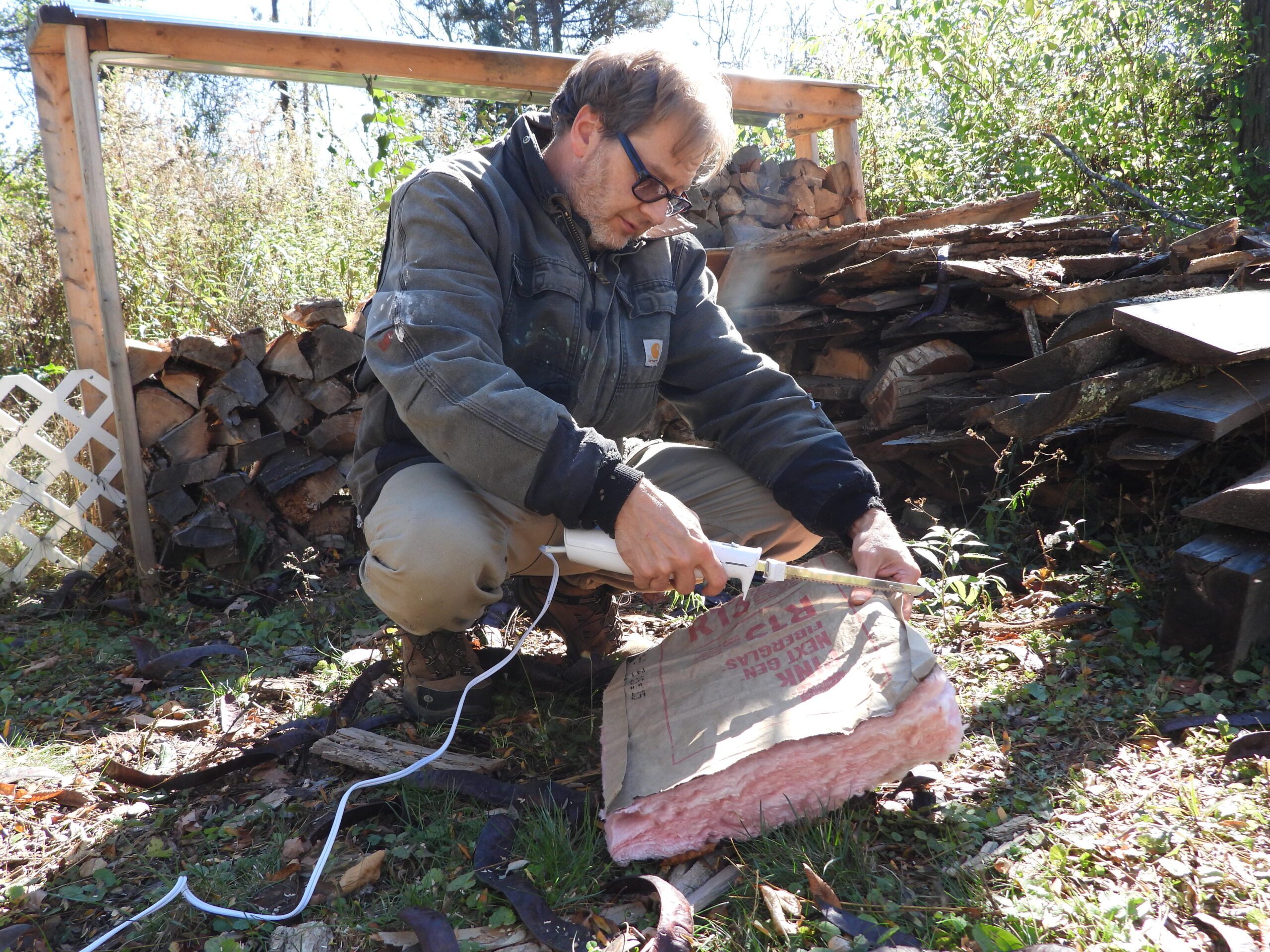 I learned the hard way during some recent insulation work that a pair of scissors is painful.
The standard method of using a utility knife on a hard surface is good if you have plenty of room.
An electric meat carving knife is much better and quicker. It's light enough to use with one hand while you use the other hand to hold on to the insulation.