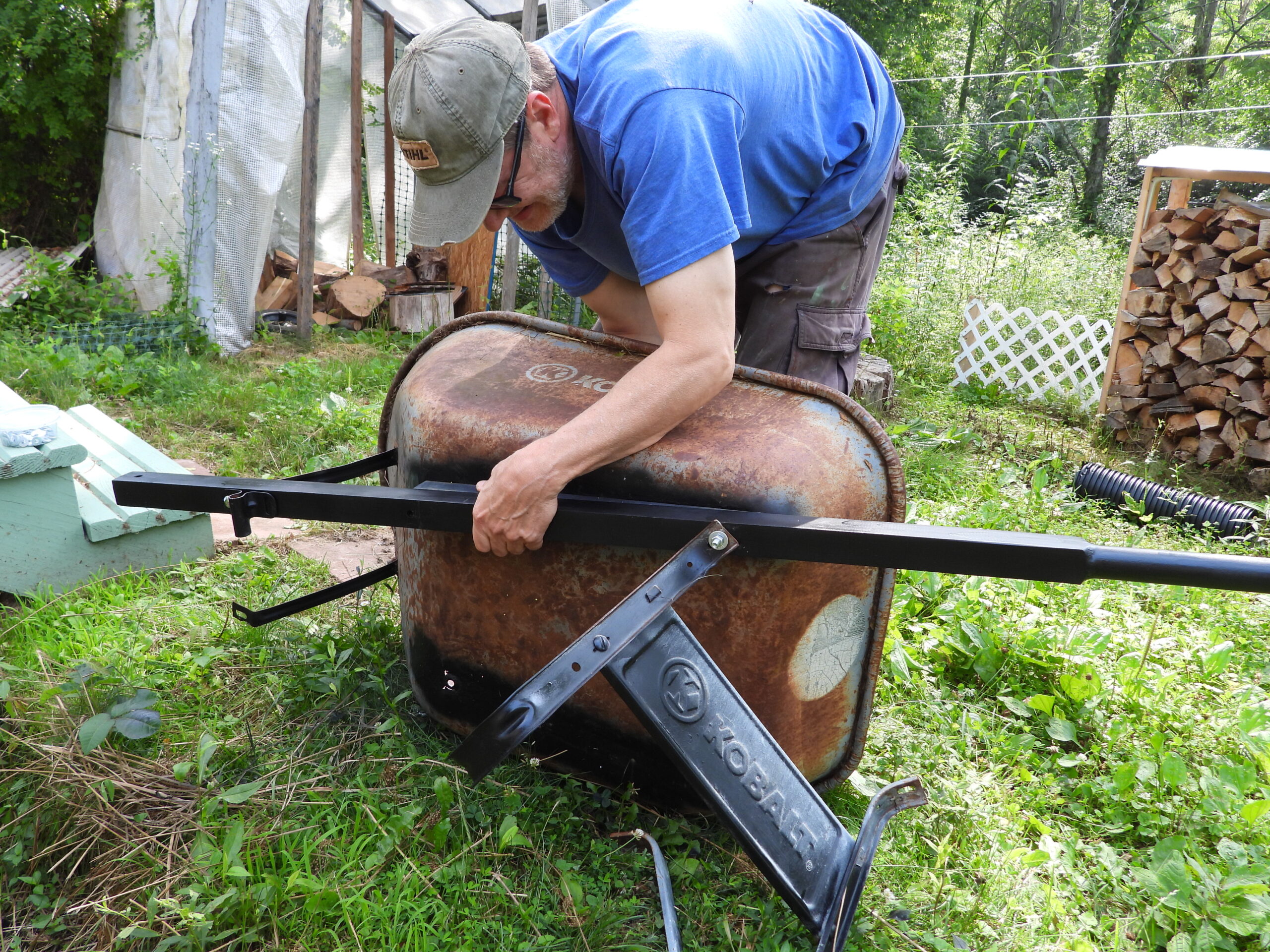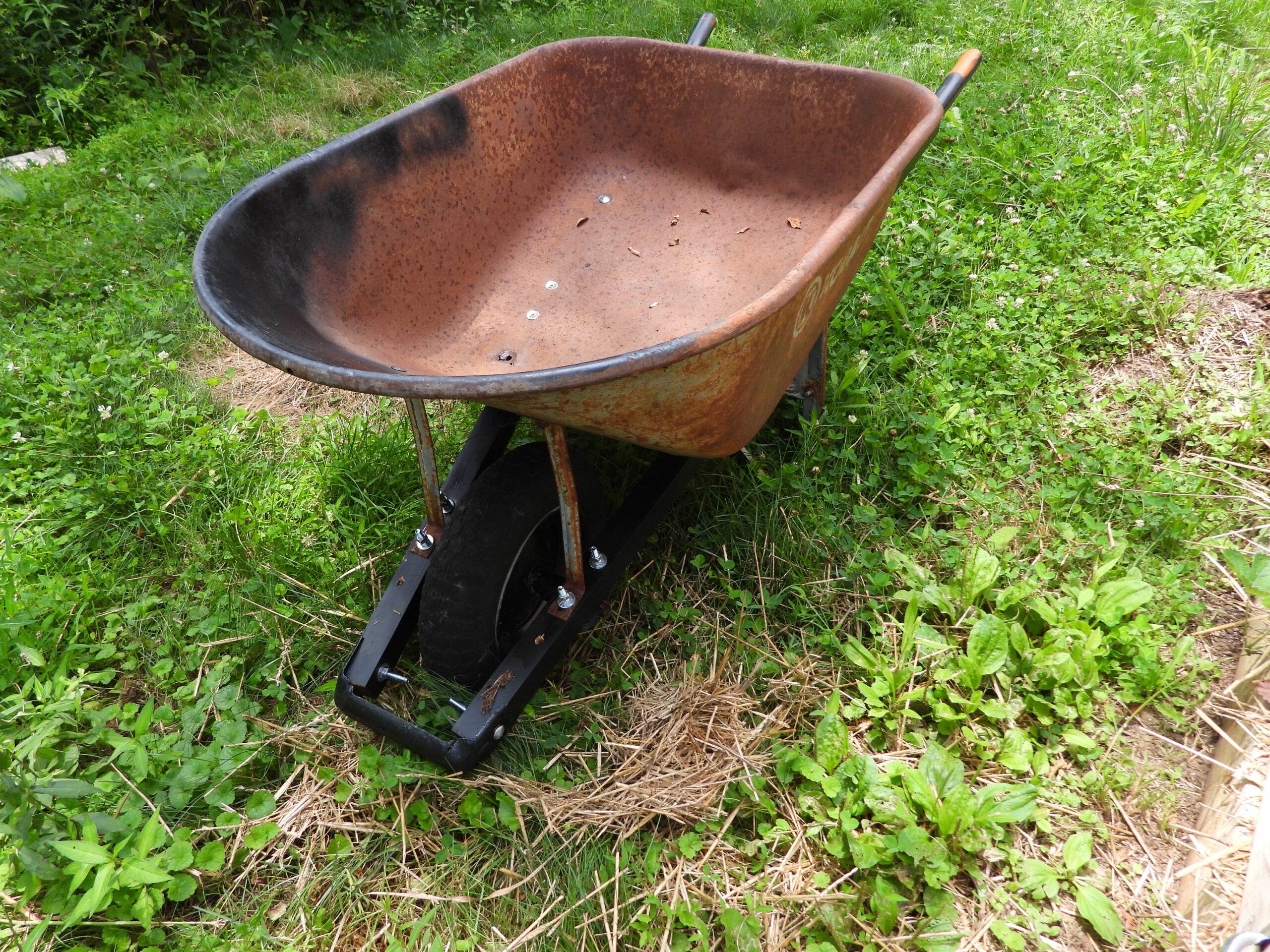 The wheelbarrow repair was not as easy as it first looked.
Holes in the wooden handles did not match up with the modern Kohl design.
Wooden Handles               19 dollars
Rustoleum Spray Paint    7 dollars
Nuts, Washers, Bolts        10 dollars
EvapaRust                              13 dollars
It also took more time than I originally planned for.
Prepare surface of parts for EvapaRust, Apply EvapaRust, Wait, Wipe off, Paint with spray paint.
Drill the additional holes, and put it all back together.
Would've been much smarter to buy the 79 dollar Truper wheelbarrow with a plastic tray at Menards.
I did discover that Evaparust was a useful product with zero toxic smell that does what it says.