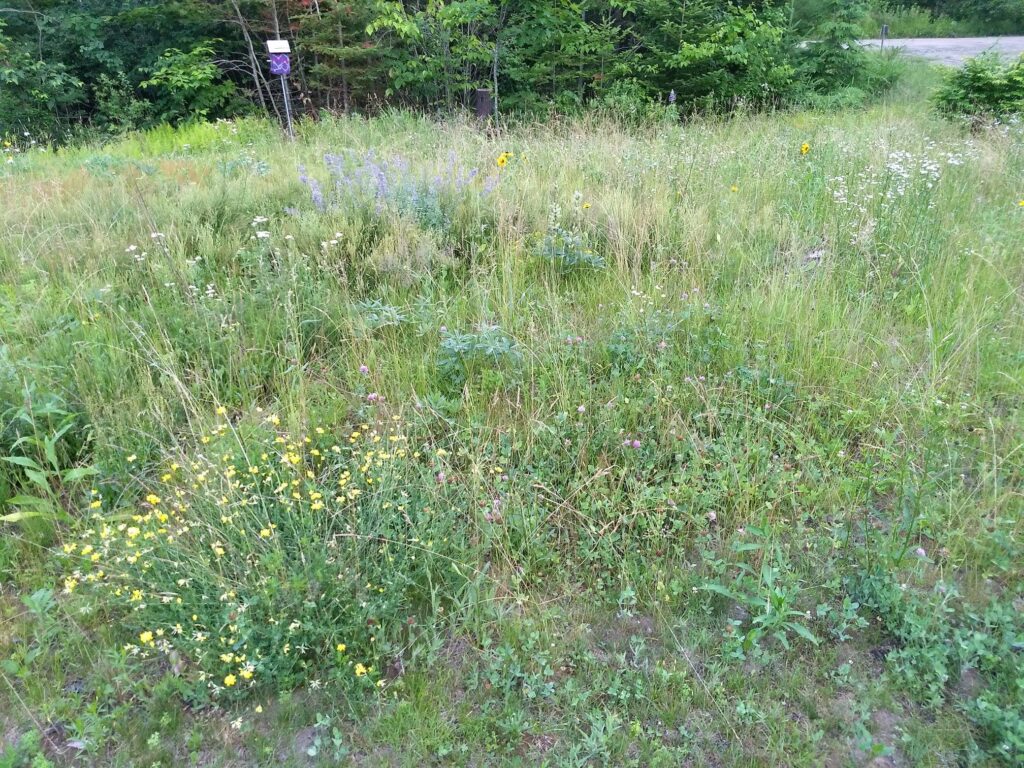 "I mowed the area down as low as I could in late spring 2017," he wrote, "spread a thin layer of compost over the whole area, broadcast a variety of both perennial and annual seed mixes over it, and lightly raked everything. I mowed it a couple more times that year (higher cut) to try to knock the competition back while things germinated, and then left it be."
"I just had sparse grasses and wildflowers to start (nothing woody) before doing any of this, so the competition wasn't too strong early on. It was reasonably successful the following year." (Image above.)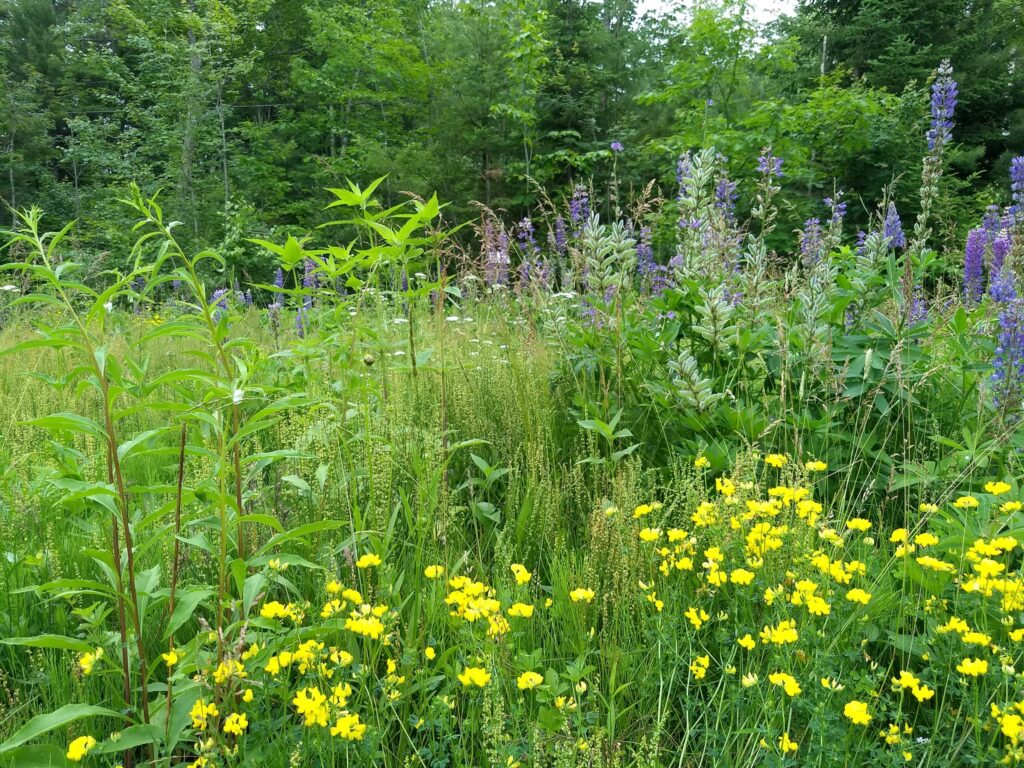 Travis wasn't entirely thrilled with wildflower establishment, though, so he repeated the process in late spring 2019 including "another very light top-dressing of compost since the leach field soil is mostly just sandy fill." The results that year were even more inspiring as you can see in the photo above.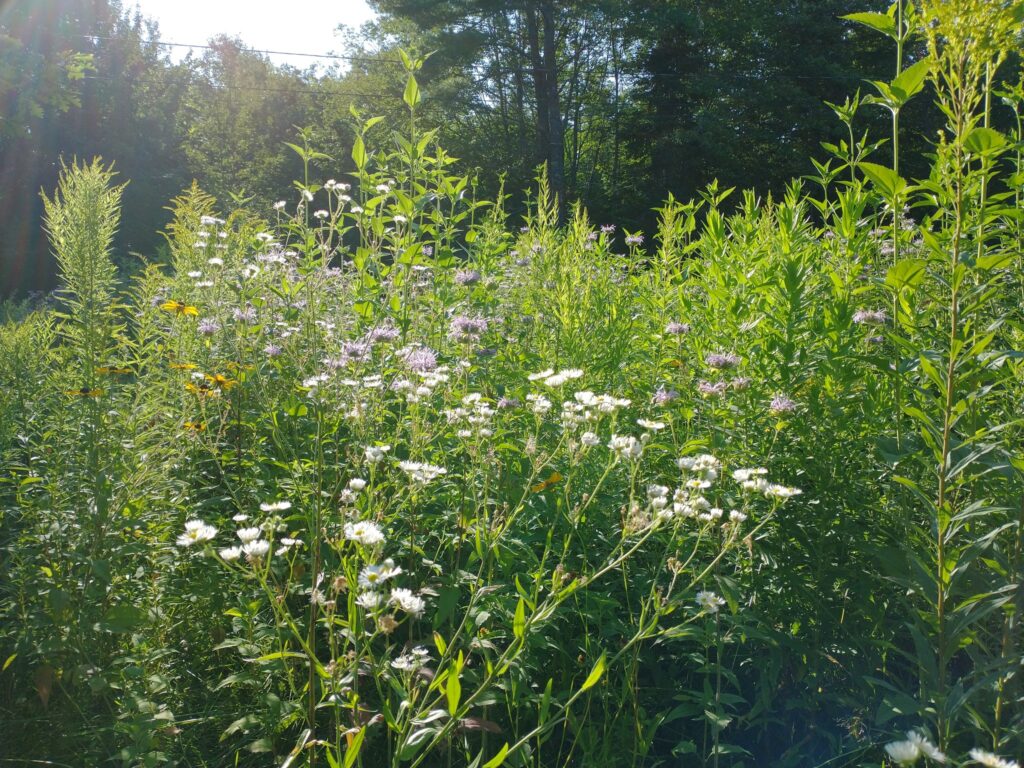 And here's the meadow at four years old, in 2021. Travis wrote that after the establishment phase, he hasn't done anything to keep the meadow on track (although I suspect he'll have to mow now and then to keep woody plants out).
I'm so impressed by his success, which turns his septic field into habitat for pollinators and lots of other wildlife. Have you turned a blah septic field into an integral part of your homestead? If so, I'd love to hear about it!