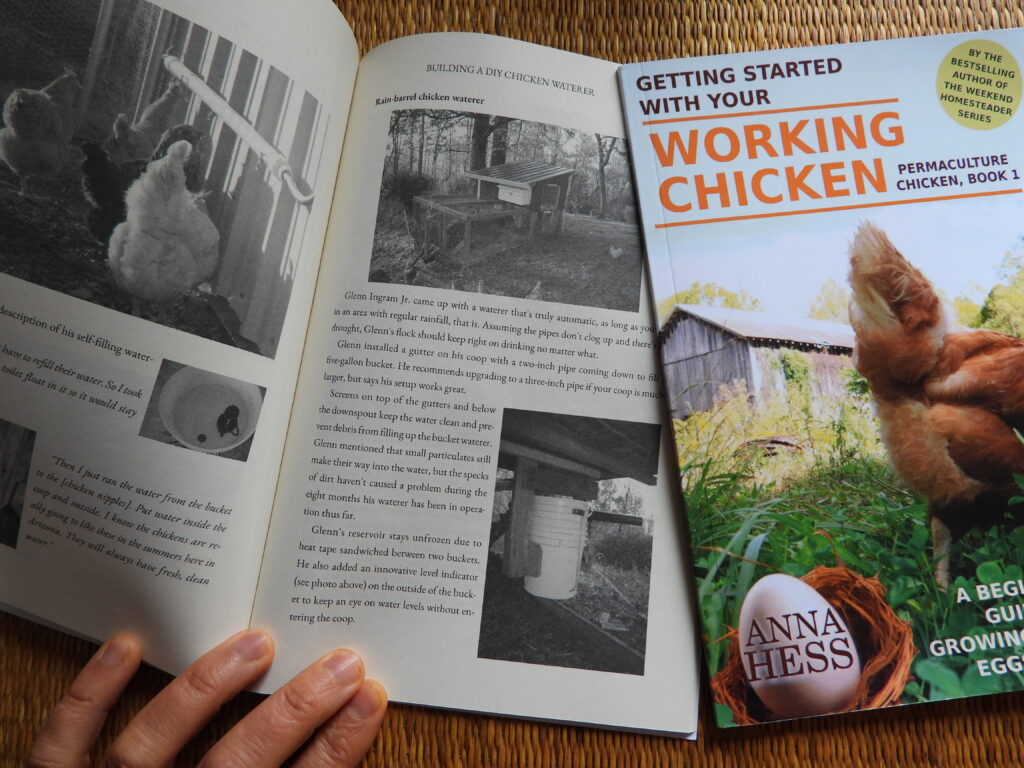 Do you have friends jumping on the chicken bandwagon this spring? Then I hope you'll point them toward my Getting Started With Your Working Chicken, entirely free in ebook form and dirt cheap even as a (brand new!) paperback. I think of this title as a bit like the bare-basics books at pet stores intended for folks impulse buying a new type of animal. The goal is to bring new chicken keepers up to speed in half an hour so they don't get overwhelmed by the deluge of options right off the bat.
Want to help me out by spreading the word about the paperback release (and possibly win a copy)? You can enter our rafflecopter giveaway here.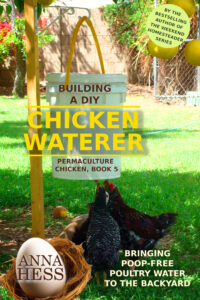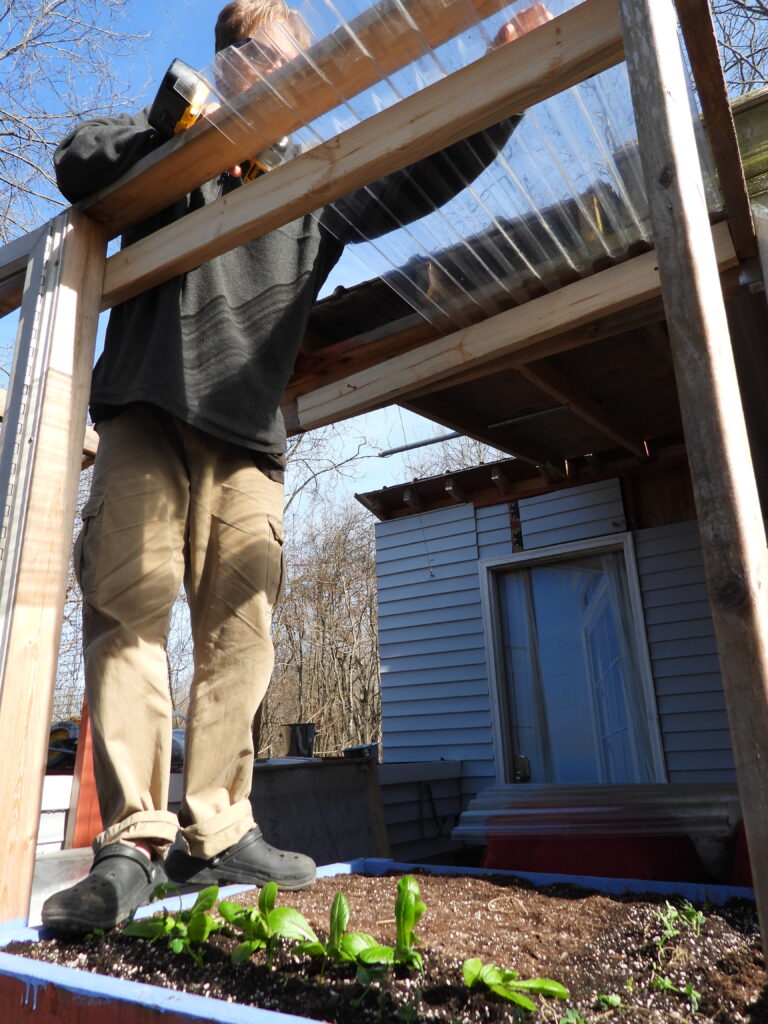 Meanwhile, we've been hard at work coming up with a new ebook in the Permaculture Chicken series. Building a DIY Chicken Waterer will launch next month, and you can preorder the ebook for a buck off. (There will be a paperback too, but I'm still working on it. As you can likely tell, the font size needs increased. Stay tuned for a preorder announcement soon!)
And, finally, the third chicken book on my plate this year is an update to Thrifty Chicken Breeds. Want to share your wisdom and win a free copy of the ebook? Just comment below with your favorite breed(s), a photo (which can be emailed to anna@kitenet.net if it's hard to leave in the comment), and a short writeup of why you prefer the one(s) you prefer. If I use your info, you'll get a free copy of the revised ebook once it's ready to go.
(Oh, and in case you're curious what Mark's up to this photo, it has nothing to do with chickens. He's adding a clear roof to his newest porch planter box to prevent roof runoff from swamping our crops. I'm hoping this will also make for an even lower-blight situation for tomatoes this summer. Stay tuned to find out if it works!)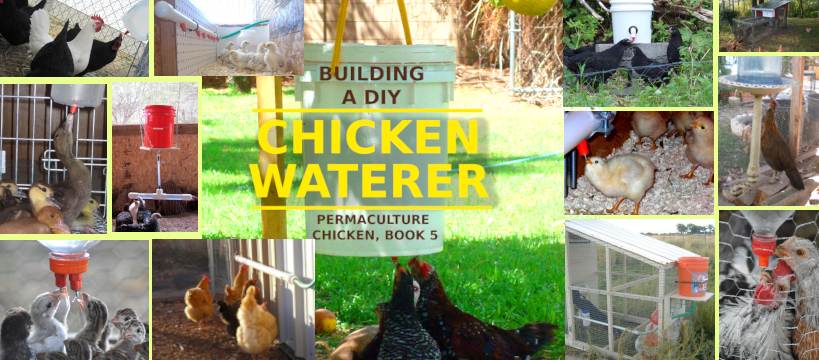 Update: Building a DIY Chicken Waterer is now live in print and available to preorder as an ebook!