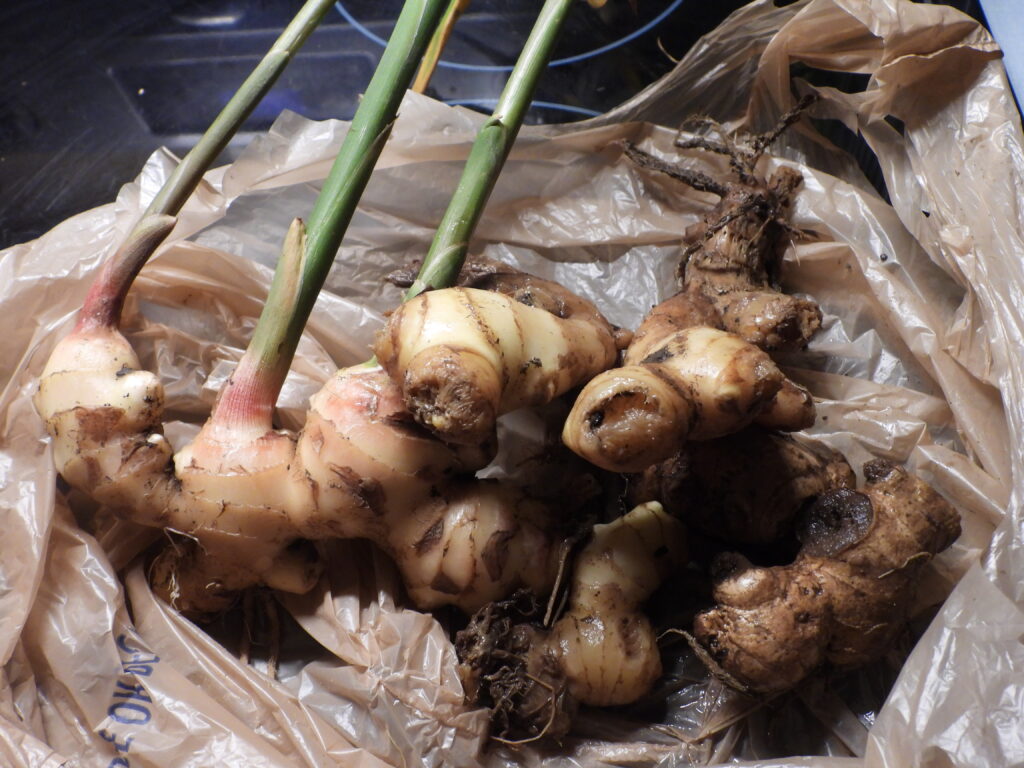 Last year, I wrote that, when growing ginger in the home garden, you should wait to harvest until after the leaves die back in the autumn. Now I'm not so sure that's true.
This data isn't actually from my own garden (although I am eating the result!). It all started when Mark's mom cut up one rhizome to grow in a corner of a garden bed for my sake. "Harvest whenever you want," she said.
When Mark and I dropped by at the end of September, the ginger plants still seemed to be growing so I decided to wait. But between then and the end of October, a light frost killed back all of the plants except one.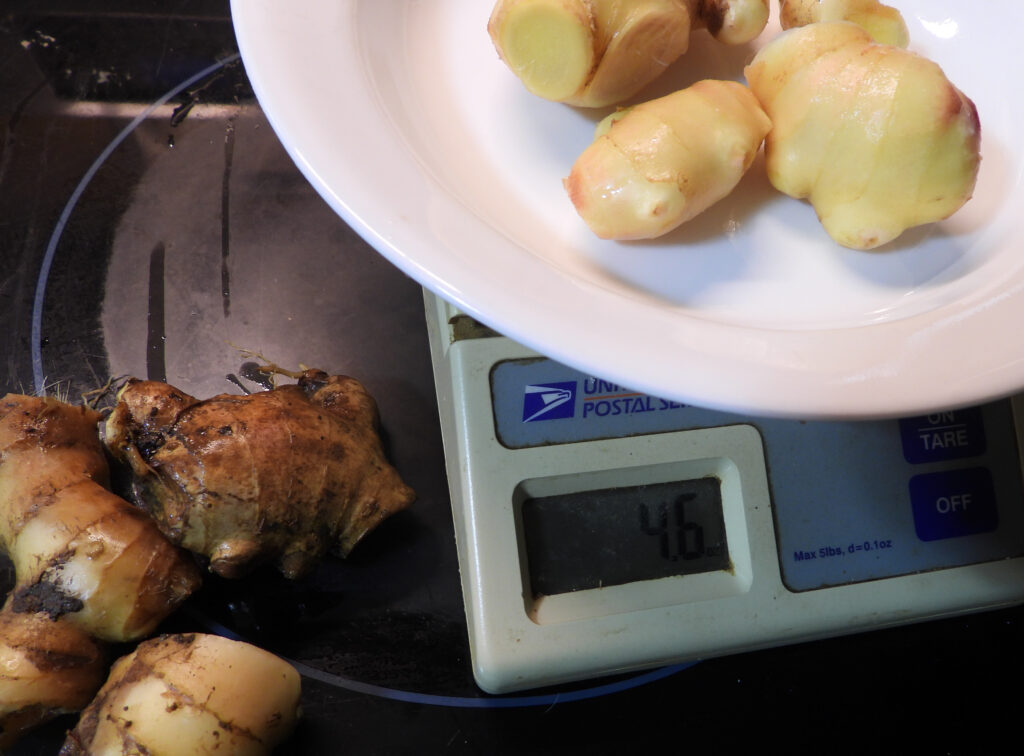 The ginger that kept its top turned out to be at its peak and made delectable pickled ginger. The plants that had died back came out of the ground with tougher skins (like what you'd find in the grocery store) and several were rotting.
Since pickled ginger is my favorite use for the rhizome and the recipe demands "baby" roots, I'll aim to harvest before the first freeze next time. For folks who store their ginger on the shelf, you'll definitely want to wait longer so the protective outer skin will form (although not so long you get the rotting I dealt with).
Not sure if that means harvesting immediately after the first freeze or before, although I suspect the trick is to start root pieces inside so the plants hit maturity before cold weather comes to call. I'd love to hear from folks who have experimented and figured the sweet spot out!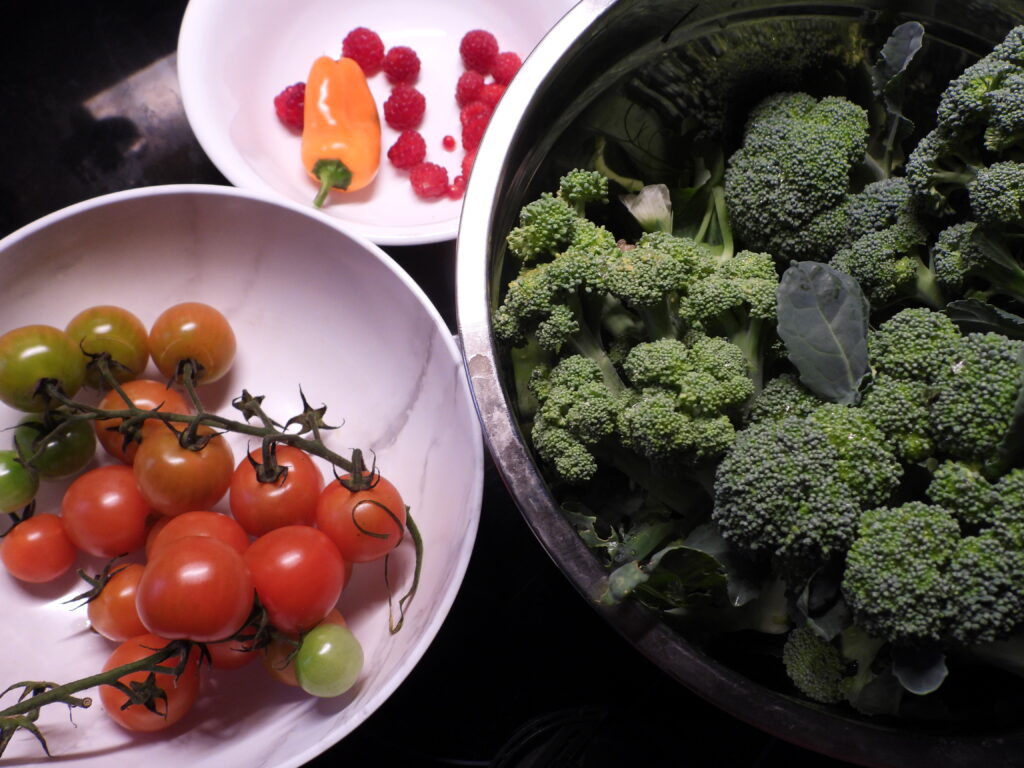 As a side note, growing ginger in a garden bed instead of in a pot definitely resulted in higher yields. And it was less finicky! So much so I might actually grow ginger myself next year rather than begging my mother-in-law to do the hard work for me.
In the meantime, I'm just enjoying my pickled ginger mixed into steamed veggies. That and hoping for more rain to boost our parched fall garden's yields.