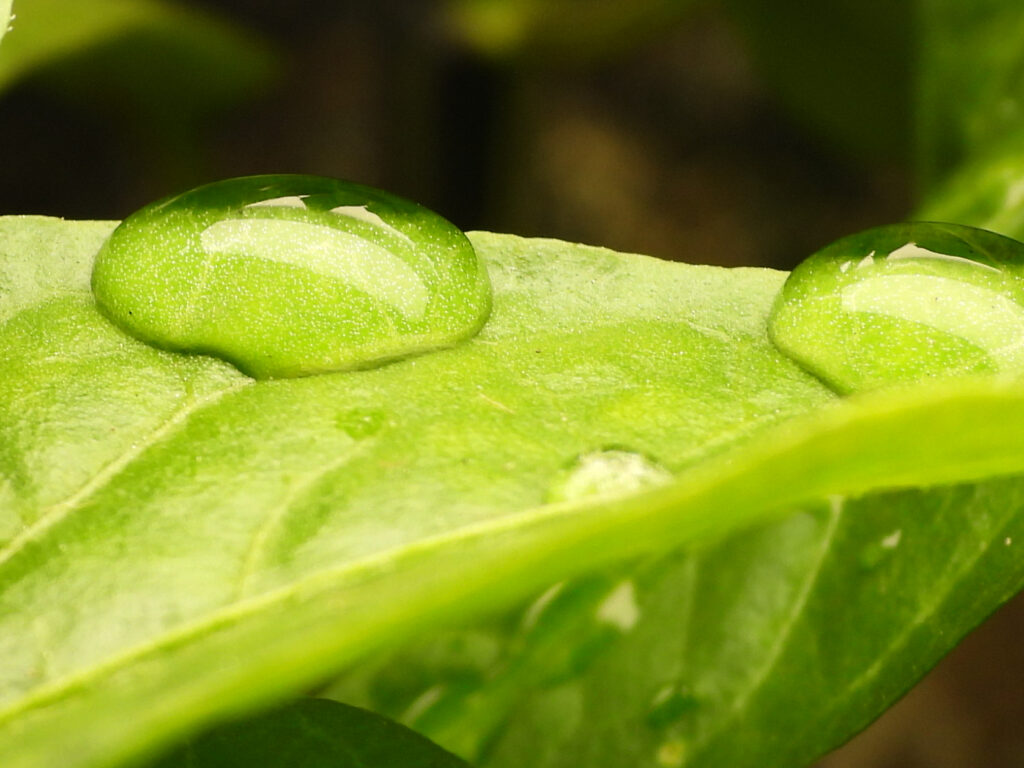 I don't have a plant problem…yet.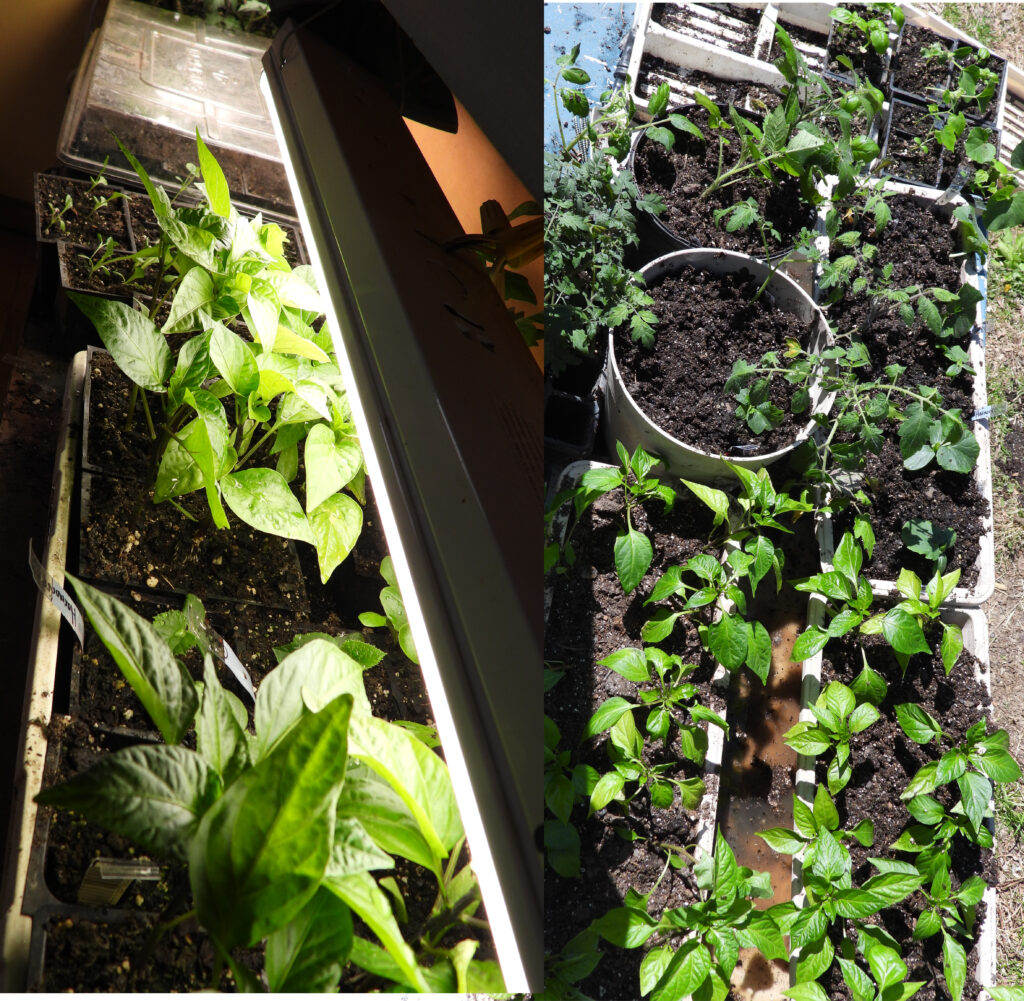 But I did pot up my indoor seedling shelf (left photo) into an outdoor seedling table (right photo) this afternoon. Which will be great…until the next low in the 30s, forecast to show up in six short days.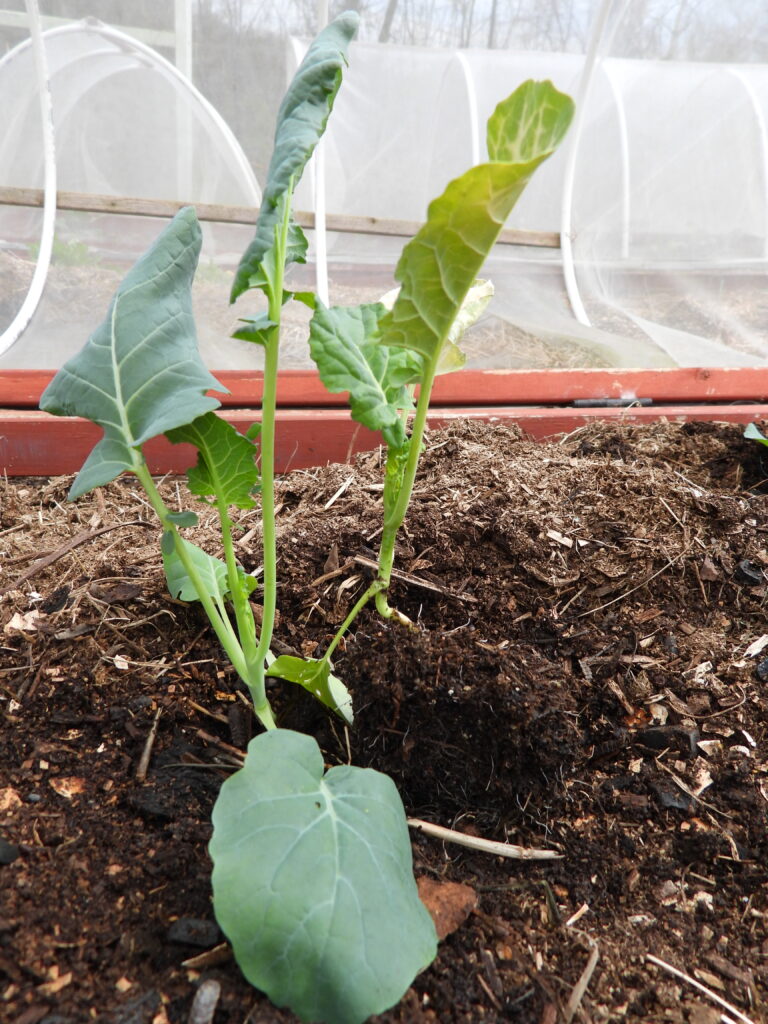 The reason for all this potting up is that I started some of my seedlings — peppers, tomatoes, and the first round of cucumbers — earlier than usual this year. That means they need to be potted up and/or put into the ground earlier than usual. I'm on the fence about how smart it is to really push the spring garden envelope this way, so I'm doing a side-by-side comparison in my broccoli beds.
The broccoli story began when I set out most of my broccoli seedlings on March 21, covered them up during a cold spell that dropped into the high 20s, and watched what always happens happen again. The broccoli plants got a little nipped but not so bad that they won't produce.
Meanwhile, I had another eight plants that I wasn't able to fit into the designated space, which I kept inside for an extra two weeks. The indoor plants quickly outpaced the outdoor plants in size and I thought to myself, "Why not rip out some of the outdoor plants and replace them with bigger indoor plants to see whether I would have been better off not jumping the gun?" On April 3, the second round of plants went into the ground.
In the photo above, one of the indoor-longer plants is on the left. On the right is the outdoor-longer plant I'd just pulled out. I'll try to remember to make another post in a month or two once it becomes clear which set of plants is doing best.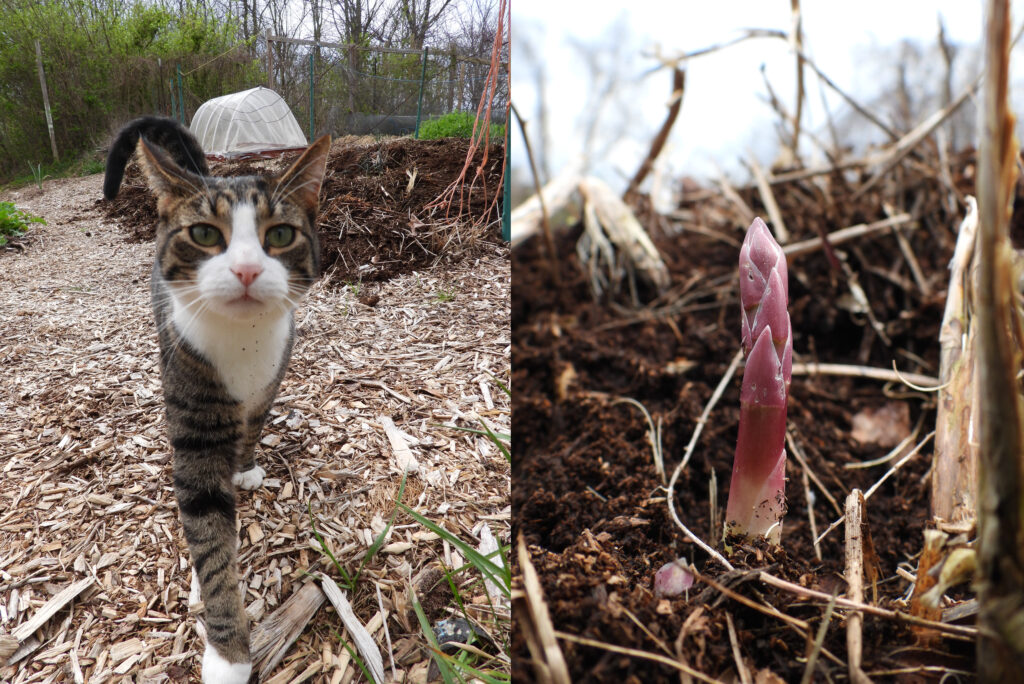 In other garden news, we picked our first three asparagus spears Sunday! Dandelion, our garden guardian, predicts many more will head into our bellies soon.
How's your garden growing?